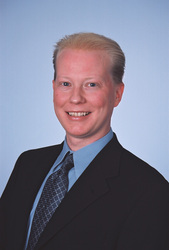 Chad is a top loan originator and a strong manager
Atlanta, GA (Vocus) January 16, 2009
Capmark Finance Inc. (Capmark Finance) has appointed Senior Vice President Chad Thomas Hagwood as manager of its Atlanta mortgage banking office. He succeeds John Beam, who retired from the company in December 2008. Hagwood, who joined Capmark Finance in 2003, also manages Capmark's Birmingham, Ala., mortgage banking office. Hagwood reports to Executive Vice President William Ross, who heads Capmark's nationwide mortgage banking network.
"Chad is a top loan originator and a strong manager," said Ross. "The Birmingham office has flourished under Chad's leadership, and we are very pleased to expand his management responsibilities to include the Atlanta office."
"Atlanta is a key commercial real estate market, and I look forward to being part of another team that is committed to delivering outstanding customer service," said Hagwood.
Hagwood is a graduate of the University of Alabama at Birmingham, where he earned a bachelor's degree in Finance with concentrations in Commercial Real Estate Finance and Investment/Institutional Finance. He currently serves as chair of the advisory board for the University of Alabama's School of Business Finance Department and is a member of the board of trustees for the University of Alabama's Real Estate Center.
Hagwood is a member of the Mortgage Bankers Association and serves on the board of directors of the Alabama Chapter of CCIM (Certified Commercial Investment Member).
About Capmark®:
Capmark is a diversified company that provides a broad range of financial services to investors in commercial real estate-related assets. Capmark has three core businesses: lending and mortgage banking, investments and funds management, and loan servicing. Capmark operates in North America, Europe and Asia.
Capmark Finance Inc., the U.S. real estate lending and mortgage banking operations of Capmark, has access to multiple capital sources and offers a full range of financing solutions and resources. Capmark Finance is a direct lender, a correspondent for insurance companies, pension funds and other capital markets conduits and one of the leading approved lenders for Fannie Mae, Freddie Mac and HUD/FHA.
With a servicing portfolio of approximately $363.2 billion as of Sept. 30, 2008 Capmark Finance is one of the industry's leading loan servicers.
Capmark Investments LP, the investments and funds management operation of Capmark, is an established manager of equity real estate and mortgage-related investments in the public and private markets with approximately $9.8 billion in investments under management as of Sept. 30, 2008.
For more information about Capmark, visit http://www.capmark.com.
Capmark Finance Licenses: CA: CA Dept of Corporations Finance Lender and Broker License (lending) and CA Dept of Real Estate, Real Estate Broker License #00398180 (brokering); MI: Capmark Finance Inc., Michigan Real Estate Broker, Phone 248-208-3460; NV: Capmark Finance Inc., 200 S. Virginia St., Suite 800-Office #804, Reno, NV, Phone 775-686-2490; NY: Capmark Finance Inc., New York Real Estate Broker.
©2009 Capmark Financial Group Inc. All rights reserved.
###