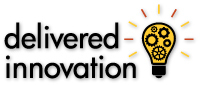 Most businesses find themselves in the same boat, trying to navigate through rough economic waters
Chicago, IL (Vocus) January 20, 2009 -–
In challenging economic times, businesses of all sizes need every advantage they can get. The Situational Application Resource Center offers a wealth of information on cloud computing technologies that can provide such advantages to forward thinking organizations.
Delivered Innovation, a leading SaaS application developer, has joined the Situational Application Resource Center as a charter participant and will be contributing content and strategic insight to help business leaders and decision makers leverage cloud computing for competitive advantage. The company designs and develops custom SaaS applications on the Force.com platform from salesforce.com, and also offers a wide array of development services to customize Salesforce CRM deployments.
"Most businesses find themselves in the same boat, trying to navigate through rough economic waters," explains Michael Topalovich, founder and CTO of Delivered Innovation. "Cloud computing technologies like situational apps provide companies with strategic weapons to take advantage of new growth opportunities while competitors are riding out the storm."
Situational applications are limited-scope software tools that address specific business requirements, and are characterized by targeted functionality that usually extends or replaces software functions in larger enterprise applications.
Cloud computing technologies such as Software as a Service (SaaS) and Platform as a Service (PaaS) have enabled situational applications to be developed and delivered far more rapidly than traditional software projects. In many cases situational applications are developed and managed directly by business users, without having to rely on the IT department.
"Delivered Innovation is a great example of a new breed of SaaS developers that leverage situational application platforms to deliver highly customized software solutions. These solutions are possible because the barriers of traditional application development are being broken down by cloud computing," notes Jonathan Sapir, CEO of SilverTree Systems and the creator of the Situational Application Resource Center.
The Situational Application Resource Center includes information on evaluating and implementing situational applications, as well as educational resources for other cloud computing technologies. Site content includes tutorials and best practices, guest blogs from leading authors such as Jeff Kaplan, and links to additional situational application resources.
In addition to Delivered Innovation, participating companies include: SilverTree Systems, Coghead, Caspio, LongJump, and THINKstrategies.
The Situational Application Resource Center can be found at: http://www.powerinthecloud.com.
About Delivered Innovation:
Delivered Innovation designs and develops custom Software as a Service (SaaS) situational business applications using cloud computing technologies such as Platform as a Service (PaaS). In addition to developing SaaS applications for Salesforce CRM and the Force.com platform from salesforce.com, Delivered Innovation also provides SaaS go-to-market strategy services to help entrepreneurial individuals and companies create new revenue opportunities with SaaS applications. For more information, visit http://www.deliveredinnovation.com.
About SilverTree Systems:
SilverTree Systems leverages cloud-based application development and delivery platforms to deliver on-demand solutions that are risk-free, affordable and guarantee immediate value. SilverTree also builds extensions for these platforms, including the integration of external desktop, enterprise and cloud data sources and web services. To learn more, visit http://www.silvertreesystems.com.
###