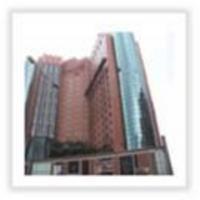 Alahambra, CA (PRWEB) January 22, 2009
Everyone loves the winter season. The cold weather just makes the environment so relaxing and peaceful. The tranquility of the atmosphere immediately puts everyone at ease. This is the reason why winter is the most-awaited season for most people who are in need of a big break. The chilly breeze cools the surroundings and just invites everyone to have fun and make the most of the cold spell this time of the year.
What better way to take advantage of the winter season than travel to Hongkong, the "Pearl of the Orient", where tourists can take great pleasure in shopping and visiting famous destinations such as Victoria Peak, the Aberdeen Community and other scenic spots that are both exciting and awe-inspiring. RitzTours.Com, a leading China tour and Asia travel guide, offers travel enthusiasts the most affordable Hongkong travel package to start the new year with a bang.
For as low as $999.00, with fees already inclusive of taxes and fuel surcharge, tourists can enjoy a week-long stay at the Eaton Hotel and marvel at Hongkong's finest travel destinations. Travelers who take advantage of the winter special deal can get to experience international airfare care of Cathay Pacific as well as shuttle accommodations for those in need of airport transfers. A tour code of "CEHKE" should also be presented by those who want to avail of the most budget-friendly Hongkong travel package. This irresistible offer by the China tour travel expert lasts from Jan. 01, 2009 to March 27, 2009 only.
Take pleasure in exceptional, unparalleled vacations with RitzTours.Com,a leading China tour travel specialist. Start now and enjoy the best quality Asia, Hongkong and China tours only RitzTours.Com can offer. The travel industry leader for premium and quality China tour and Asia tour is the best companion for incomparable and unforgettable China tour vacations.
About Ritz Tours:
Ritz Tours is an industry leader in providing the most memorable China tour and other Asia tours at the best prices. A member of highly respected and recognized travel associations, Ritz Tours is a proud member of the U.S Tour Operators Association (USTOA), Pacific Asia Travel Association (PATA), American Society of Travel Agents (ASTA) as well as the International Airlines Travel Agents Network (IATAN).
###