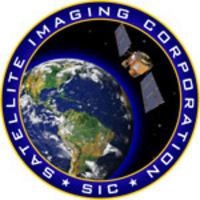 An image of the Inauguration has been requested by many news organizations and if the weather cooperates, the image will be distributed to news organizations and bloggers around the world. The image will be available about three hours after its collected
Houston, Texas (Vocus) January 22, 2009
Satellite Imaging Corporation (SIC), an official Value Added Reseller (VAR) of GeoEye satellite imaging products and services is announcing that GeoEye programmed the new GeoEye-1 high-resolution earth imaging satellite, traveling at an altitude of 423 miles from north to south along the eastern seaboard of the United States at 17,000 mph or about four miles per second, to acquire a 0.41m resolution satellite image over Capitol Hill, Washington D.C. during the inauguration of President Barack Obama. However, due to current U.S. licensing restrictions the imagery is re-sampled to half-meter (0.5m) ground resolution. The satellite is currently in its final stages of check-out and calibration before the satellite becomes available for commercial tasking.
The GeoEye-1 satellite was successfully launched on Saturday, September 6, 2008 at 11:50:57 Hrs (PDT) aboard the United Launch Alliance (ULA) Delta II launch vehicle, procured from Boeing Launch Services, from Vandenberg Air Force Base in California.
For a more detailed news article of the launch, please visit Here
Over two (2) million spectators and supporters celebrating this historic event in Washington D.C. on January 20th, 2009 at Capitol Hill and National Mall. With weather conditions improving during the morning hours GeoEye's operations team scheduled the acquisition of the planned GeoEye-1 satellite image. The GeoEye-1 satellite image clearly identifies the crowds in the various areas of activities.
"An image of the Inauguration has been requested by many news organizations and if the weather cooperates, the image will be distributed to news organizations and bloggers around the world. The image will be available about three hours after its collected," as stated by a GeoEye spokesperson.
To view the entire 0.5m resolution GeoEye-1 satellite image of this historic event, please Click Here.
About Satellite Imaging Corporation:
Satellite Imaging Corporation (SIC), a privately held technology company, provides global satellite imaging and processing services for a number of industries, including oil and gas, mining, cadastre, tax mapping, construction, environmental, forestry and agriculture. The company specializes in stereo satellite imaging technology producing DEM's and 3D terrain models for many industries using CAD and GIS applications including, flight simulations, terrain modeling, engineering and construction using high and medium resolution stereo satellite image data acquired by GeoEye-1 (0.5m), IKONOS (0.82m) and ALOS (2.5m) satellites.
For more news on satellite remote sensing and GIS technology go to: http://news.satimagingcorp.com
For more information contact:
Satellite Imaging Corporation
12777 Jones Road, Suite 370
Houston, Texas 77070-4671
U.S.A.
Toll Free (866) 283-2952 (US and Canada only)
Tel: (1) 832-237-2900
Fax: (1) 832-237-2910
Website: http://www.satimagingcorp.com
# # #