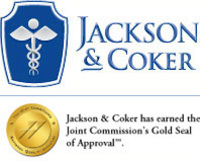 With visits to emergency rooms across the U.S. increasing annually by 6-15%, hospitals can benefit from flexible staffing models that meet anticipated and unanticipated ER physician vacancies
Alpharetta, GA (PRWEB) January 26, 2009
Reacting to market demands, joint commission certified recruitment firm now offers focused approach to meet surge in ER patient visits.
"With visits to emergency rooms across the U.S. increasing annually by 6-15%, hospitals can benefit from flexible staffing models that meet anticipated and unanticipated ER physician vacancies," states Karl Sander, who now heads Jackson & Coker's Emergency Medicine team.
For several decades, Jackson & Coker's Locum Tenens Division has assisted hospitals and urgent care centers in filling shift vacancies with individual ER doctors who travel extensively in accepting contract assignments. The new focus is on partnering with hospitals that clearly recognize the tight supply and escalating demands of Board Certified Emergency Room physicians by hiring teams of ER doctors who work well together and offer complementary skills to ensure the highest quality of patient care.
According to a recent study, 90% of hospitals surveyed reported over capacity in their emergency rooms. To meet the demand, one healthcare system in the Southeast is planning to expand their ER beds from 43 to 74.
One reason for the surge in demand is the increased usage of ER services by uninsured or under-insured patients who seek some form of Primary Care, even if it is not of an emergency nature.
"Instead of placing individual physicians in ER settings here and there, we offer consultative service to help hospitals achieve their staffing goals on a long-term basis," Mr. Sander explains.
"We want the ER doctors we place to be viewed as integral components of a highly efficient team of caregivers that contribute to an institution's mission to improve quality health care delivery and support other significant organizational initiatives," he adds.
Mr. Sander has enjoyed a multi-faceted career with Jackson & Coker since joining the firm in 1995. His marketing and recruiting background has encompassed hospital-based specialties such as Radiology, Surgery and Emergency Medicine.
'Karl is uniquely suited to this role," says Sandra Garrett, president of Jackson & Coker. "His decades-long experience working in numerous facets of locum tenens staffing--assisting both clients and providers in achieving important goals--is invaluable in this newly focused position."
Ms. Garrett adds, "At one point, Karl managed our credentialing team, which has risen to new professional heights by virtue of our company's recognition by the Joint Commission as a 'Certified Health Care Staffing Service.'"
The Joint Commission for the Accreditation of Health Care Organizations ("JCAHO" or "the Joint Commission") has awarded Jackson & Coker its "Gold Seal of Approval" recognition as a physician recruitment firm that meets similar credentials verification standards established by JCAHO for hospitals, clinics and other healthcare providers. Jackson & Coker is the oldest and largest Joint Commission (JCAHO) physician staffing firm in the United States to have received this designation.
In dealing with agencies with this certification, physicians and clients may experience a much more streamlined credentialing and privileging process, which may ultimately lead to sooner start times for physicians providing temporary coverage.
For more information on Jackson & Coker's Emergency Medicine program, contact Karl Sander at 800-272-2707, ext. 3042.
About Jackson & Coker:
Jackson & Coker is a prominent physician recruitment firm with three decades of experience. Headquartered in Alpharetta, GA, the firm places physicians in over 40 medical specialties as well as advanced practitioners (such as CRNAs) in temporary (locum tenens) assignments and permanent placement opportunities.
As a full-service vendor of contract staffing, Jackson & Coker currently concentrates on highly marketable medical specialties, namely: Anesthesiology, Emergency Medicine, Primary Care (including Hospitalists), Psychiatry, Radiology, and Surgical Services.
Jackson & Coker is a member of a "family of companies" known as Jackson Healthcare (JH). The corporation provides information technology and human resources solutions to hospitals and healthcare organizations across the country. Jackson Healthcare has the distinction of being voted among "Atlanta's Top 10 Best Places to Work" and designated by Inc. magazine as among "The Fastest Growing U.S. Private Companies."
More information concerning Jackson & Coker--along with the monthly Jackson & Coker Industry Report--can be found at http://www.jacksoncoker.com.
###