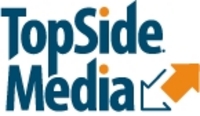 In addition, since it is tailored for local search, it can replace expensive yellow pages ads
Austin, Texas (PRWEB) January 28, 2009
Austin-based Topside Media has just launched an Internet search marketing and advertising program called TopSide® Search. This new program is ideally suited for all businesses that primarily sell to a local market. This includes professionals such as physicians, attorneys and dentists, as well as businesses as diverse as heating and air conditioning contractors and locksmiths.
TopSide Search is an all-inclusive search marketing program which delivers a combination of proven Web services that previously have been too expensive or complicated for most local businesses. The program includes traffic from Google AdWordsTM advertising program, Yahoo! Search Marketing®, MSN AdCenter® and other sources of pay-per-click (PPC) traffic that span the web. Prices start as low as $350 per month with a one-time build fee of $75.
Major benefits to local businesses include:

Leads generated from highly-targeted traffic through the major search engines to the client's website. For businesses with no website or that prefer to use it, TopSide Search also includes a business profile web page.
Tracking of customer contacts with your website or business profile web page, including incoming phone calls and emails, map downloads, coupon downloads and clicks to another website (optional).
Ads reach potential new local customers at the moment they are searching online for a service or product.
No longer do local businesses have to question the results of their advertising/marketing activities. A monthly report provides an overview of leads from the previous month.
"We think this search program is perfectly timed for today's economic climate because it enables local businesses to get more from their advertising dollar," says Gary Walker, TopSide Media's CEO. "In addition, since it is tailored for local search, it can replace expensive yellow pages ads," Walker continued.
About TopSide Media:
TopSide Media combines marketing and advertising strategy with leading technologies to deliver its clients more customers and higher profits. The company's comprehensive approach to web-based advertising has three primary objectives: 1) increasing website traffic, 2) lowering the cost per new customer and 3) measuring the program's results.
Since 2005, TopSide Media has served a range of business types and sizes, nationwide, from its headquarters in Austin, Texas. In addition to TopSide Search, the company offers customized search marketing programs for large businesses and organizations, including those specializing in e-commerce.
For more information about TopSide Media and TopSide® Search, contact Don Young, TopSide Vice President/Marketing at Support.Customer (at) TopSideMedia (dot) com
866.516.2301(toll free)
512.469.9935
Support.Customer (at) TopSideMedia (dot) com
1102 W. 6th Street
Austin, TX 78703
http://www.TopSideMedia.com
###