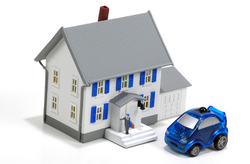 Cardiff, UK (PRWEB) January 29, 2009
Once again, Which? has not produced anything that is particularly useful for consumers - and in fact, has chosen to play down the enormous benefits that comparison sites can provide. The key finding is actually quite clear; the Which? researchers were able to save money when using comparison sites.
The fact is that, in 2008, via the Confused.com website customers saved on average £206 on motor insurance and £183 on home insurance *.
Insurance companies have become more and more creative, with their use of compulsory excesses in order to reduce premiums; we are sympathetic to the fact that this can be confusing for consumers. Unless explained, compulsory excesses can seem like a hidden extra that can prove difficult to pay in the event of a claim. For this reason we have made significant improvements to the Confused.com site to provide the information required for customers to make an informed decision, in as simple a way as possible.
Simon Lamble, product director at Confused.com says: "Which? has simply made sweeping statements about 'most' comparison sites and has not highlighted that Confused.com has addressed the issues that the research criticises.
"There are no hidden excess costs on our site; we display the excess as simply as possible, breaking the total down into voluntary and compulsory on the results page for each motor policy. For car insurance, we have introduced the highlighter tool which allows the customer to select the total excess that is affordable for them. In addition they can easily adjust the level of voluntary excess to allow them to see the effect of this on the premium. Customers can then choose whether they would prefer to take the risk of paying a higher excess for a cheaper policy. Put simply, Confused.com customers do not end up with hidden shocks, and our highlighter allows them to find the best quote for them at the right price".
Comparison sites exist because they offer a quick way to search the market for a better deal. The confused.com website offers an easy to use service to make buying competitive insurance as simple as possible.
For further information please contact:
Press office, Confused.com. 02920 434 398
Joanna Harte/ Gug Kyriacou, Polhill Communications. 020 7655 0550
Notes to editors
About Confused.com:
Confused.com is one of the UK's biggest and most popular price comparison services. Launched in 2002, it generates over one million quotes per month. It has expanded its range of comparison products over the last couple of years to include house insurance, travel insurance, pet insurance, van insurance, motorbike insurance, breakdown cover and energy, as well as financial services products including credit cards, loans, mortgages and life insurance.
Confused.com has a panel of 83 motor insurers and 60 home insurers. It's typical customer saves up £206.16* on their annual car insurance policy and £183.05* on their annual home insurance policy.
Confused.com is not a supplier, insurance company or broker. It provides a free, objective and unbiased comparison service. By using cutting-edge technology, it has developed a series of intelligent web-based solutions that evaluate a number of risk factors to help customers with their decision-making, subsequently finding them great deals on a wide-range of insurance products, financial services, utilities and more. Confused.com's service is based on the most up-to-date information provided by UK suppliers and industry regulators.
Confused.com is owned by the Admiral Group plc. Admiral listed on the London Stock Exchange in September 2004. Confused.com is regulated by the FSA.
*Based on the average customer savings made in 2008
###