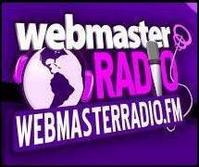 Fort Lauderdale FL (PRWEB) February 6, 2009
WebmasterRadio.FM presents a series of previews of the upcoming Search Marketing Expo West (SMX West) conference for 2009 featuring three of the most popular voices in the search marketing sector, Danny Sullivan, Marshall Simmonds and Rand Fishkin. Conference co-chair Danny Sullivan is widely considered the "father" of the search marketing industry because of his early coverage and popularization of search engine optimization. Marshall Simmonds is the head SEO at the New York Times. Rand Fishkin is CEO of SEOMoz.org.
Search Marketing Expo is one of the most important and informative conferences in the search engine marketing and search engine optimization industries. SMX West opens Tuesday February 10th at the Santa Clara Convention Center. Running three full days, SMX West will cover a range of topics including, Search Engine Optimization (SEO), Pay-per-Click Marketing (PPC), Social Media, Blogging, and other forms of Internet marketing.
SMX West will also feature an exciting line-up of speakers including keynote speeches from Danny Sullivan (SMX co-chair, Editor-in-Chief of Search Engine Land), Vint Cerf (VP and Chief Internet Evangelist at Google Inc., co-inventor of TCP/IP protocol), and John Battelle (Founder, CEO of Federated Media Publishing).
Search and Internet marketing remain the fastest growing forms of advertising in the media world. WebmasterRadio.FM is proud to be the official media partner of Third Door Media and SMX West.
To listen to the previews of SMX West, please visit:
1/ SMX West 2009 Preview: http://www.webmasterradio.fm/Conferences/Search-Marketing-Expo/SMX-West-2009-Preview.htm
2/ SMX West 2009 Update: http://www.webmasterradio.fm/Conferences/Search-Marketing-Expo/SMX-West-2009-Update.htm
About WebmasterRadio.FM
WebmasterRadio.FM is the premier online B2B radio and podcast network. Through its broadcasts, WebmasterRadio.FM lifts the "veiled curtain" of the Internet, bringing the business community together through an interactive radio network. Its listeners are a global group, comprised of everyone from corporate executives and decision makers to small and mid-sized businesses and individual entrepreneurs. WebmasterRadio.FM's stellar line-up of radio programming includes "CoverStory" with Jiyan Wei of PR-Web, WebmasterRadio.FM's official newswire; "The Hook with Katie Kempner" with Katie Kempner, vice president of Crispin Porter + Bogusky; "The Shoemoney Show" with Jeremy Schoemaker; and more. To tune into WebmasterRadio.FM's live content or check out the show lineup, please visit http://www.WebmasterRadio.FM.
###