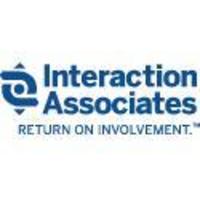 Indonesians typically live on less than $125/month and without sponsorships such as this, very few Indonesians can access vital educational and professional training
Cambridge, MA (PRWEB) February 7, 2009
The 40-year innovator in advanced leadership development programs for business executives — Interaction Associates — is extending its trademark methods to develop leaders across a broad spectrum.
Interaction Associates recently partnered with the Bali Institute for Global Renewal to bring its renowned Facilitative Leadership program to emerging leaders in Indonesia. "This was a rare and powerful experience for the participants," said Linda Dunkel, President and CEO of Interaction Associates. "Effective tools for collaborative leadership are universally needed: in business, societal and government settings," added Dunkel. "We are delighted to deploy our methods in the service of developing leaders for the world's largest democracy — Indonesia."
Thirty emerging leaders participated in the leadership development program, including 26 Balinese, Javanese, and Sumatrans who otherwise would not have had this leadership development opportunity. "Indonesians typically live on less than $125/month and without sponsorships such as this, very few Indonesians can access vital educational and professional training," said Shoshanna Grogan, who led the Facilitative Leadership program in Bali.
Many of the participants are students at Campuhan College in Bali.
"I learned a lot from this workshop such as being present as a leader, and to understand how important it is to have the balance of success - Relationship, Process, and Result," said student Ni Lui Warsini. "Those three things are very important for me to apply into my life and especially in the organization where I am working," Warsini added.
About Interaction Associates
Interaction Associates (IA) has 40 years of experience in helping companies find breakthrough solutions to business challenges. Fortune 500 companies, government agencies and nonprofit organizations throughout the world have used IA's integrated management consulting and learning and development services. Interaction Associates helps these enterprises set strategic direction, inspire commitment, and build leadership capabilities, leveraging the power of collaborative action for long-term, sustainable results. Learn more at http://interactionassociates.com/
This press release was distributed through eMediawire by Human Resources Marketer (HR Marketer: http://www.HRmarketer.com) on behalf of the company listed above.
###