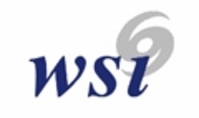 Guided by over 10 years of European and U.S. seasonal forecasting expertise, WSI PreCat Forecast Europe allows clients, prior to the season, to tune their loss models and adjust for an expected number of storms and locales
Andover, MA (PRWEB) February 17, 2009
Weather Services International (WSI), the most trusted global weather solutions provider, today announced the launch of WSI PreCat Forecast™ Europe, a new risk management tool that predicts the total number and location of European windstorms for the upcoming season.
Developed in response to demand from the reinsurance market, WSI PreCat Forecast Europe delivers forecasts on the total number of windstorms during the approaching season, as well as predictions on where these storms will most likely impact Europe.
"Guided by over 10 years of European and U.S. seasonal forecasting expertise, WSI PreCat Forecast Europe allows clients, prior to the season, to tune their loss models and adjust for an expected number of storms and locales," said Ira Scharf, General Manager of WSI's Energy and Risk Division. "WSI PreCat Forecast Europe is based on innovative WSI technology that outperformed NHC predictions during the 2008 Atlantic hurricane season. It provides a new perspective on European storm forecasting for insurance, reinsurance and risk management professionals."
Not only is WSI PreCat Forecast Europe the only product of its kind, but now, working in tandem with the recently announced WSI LiveCat Forecast™ Europe, it also completes yet another first exclusively available from WSI, a year-round cycle of information on European windstorm forecasting.
WSI LiveCat Forecast Europe is an innovative service providing highly accurate predictions -- up to 10 days out -- of the development, path and intensity of European windstorms during the European storm season. Working together, the two WSI weather services will provide predictions on the number and locale of storms before the season, and information on the path and intensity of storms during the season.
WSI PreCat Forecast Europe will distribute monthly forecasts from June through November and WSI LiveCat Forecast Europe will deliver at least two updates daily on predicted storms from October through March. Both services will offer their respective weather bulletins in formats customized to clients' needs.
To learn more about WSI PreCat Forecast Europe and WSI LiveCat Forecast Europe, contact Todd Crawford at tcrawford@wsi.com or call (978) 983-6540. Also, visit WSI's booth at Reinsurance Association of America's Cat Modeling in Uncertain Times Conference in Tampa, February 17-20.
About WSI Corporation
WSI is the most trusted source of weather information across the globe. Top insurance, risk management companies and financial institutions worldwide trust WSI to supply them with easy-to-use, timely and expert weather guidance to help anticipate market volatility, mitigate risk and make critical decisions with confidence. WSI is a member of The Weather Channel Companies and is headquartered in Andover, Massachusetts, with offices in Birmingham, England. The Weather Channel Companies are owned by a consortium made up of NBC Universal and the private equity firms, The Blackstone Group and Bain Capital. For more information, please visit us on the web at http://www.wsi.com or call us at 877.WSI.CORP or +44.121.233.7600.
For more information, please contact:
Kristen Sullivan
WSI Corporation
(978) 983-6607
Editorial Contact:
Barbara Rudolph
Rudolph Communications, LLC
(781) 229-1811
###