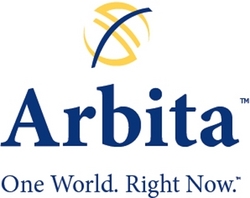 said Don Ramer, Founder and CEO of Arbita.
(PRWEB) February 18, 2009
Minneapolis, MN – February 10, 2009 – Arbita, a provider of recruitment marketing technology, media and services, now offers free job posting software accessible directly from the homepage of their website at http://www.arbita.net. OnePost, Arbita's flagship job distribution technology, allows users to post jobs to multiple job boards simultaneously from a single interface.
Arbita OnePost is the industry's first enterprise-strength job posting software to be offered free to staffing and recruiting professionals. New users are able to set up an account online in just a few minutes. With an Arbita OnePost account, users are able to:

Create an unlimited number of new jobs
Keep a record of archived jobs
Post to thousands of job boards in hundreds of countries from a single interface
Post jobs to a network of free job boards and aggregators including America's Job Exchange, Indeed, Googlebase, AbilityLinks and more
Initiate recruitment marketing campaigns including SEO, SEM and more
Access free support via multiple channels including an online user guide, email support and phone support
Purchase paid job postings online with a credit card
Arbita was first to market with software for consolidated job posting more than a decade ago. Today, Arbita becomes the first in the industry to offer free job posting software with enterprise-strength features and functionality.
Explore Arbita's free job posting software here.
"Delivering free job posting software on our website is an important and valuable service to
the recruiting community," said Don Ramer, Founder and CEO of Arbita. "Our industry faces significant challenges in the current economic environment. We hope that empowering recruiters to work more efficiently while spending less money will make a difference in the market. Job posting software is important, but it's only a pixel of the big picture. Recruitment is multi-faceted and Arbita is in the business of providing holistic solutions. We hope that people will benefit from using our free job posting software and that other vendors will follow our example by giving what they can to advance our industry in these difficult times."
About Arbita
Since 1993, Arbita has been connecting leading employers with the best talent on the Internet, all over the world. Our recruitment marketing technology, media and services have been developed with the
belief that every client deserves a partner with their best interests at heart. Arbita is based in Minneapolis, MN and on the Web at http://www.arbita.net.
This press release was distributed through eMediawire by Human Resources Marketer (HR Marketer: http://www.HRmarketer.com) on behalf of the company listed above.
###