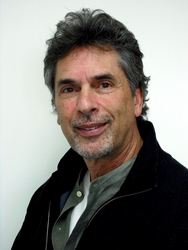 Ron Sobel is an ideal fit with the mission and vision of McNally Smith College of Music
St. Paul, MN (PRWEB) February 19, 2009
McNally Smith College of Music President Harry Chalmiers announced today that Ron Sobel has joined the school as the Chair of the Music Business department. An entertainment attorney and media executive, Mr. Sobel spent 14 years with ASCAP in Los Angeles during which time he signed artists including Pearl Jam and Lenny Kravitz to ASCAP representation. As President and founder of North Star Media, Mr. Sobel has provided consulting services and artist representation while acquiring gold and platinum songwriter publishing catalogues including songs recorded by Bruce Hornsby, Rod Stewart, Cher and Bonnie Raitt. He is the author of several nationally published articles on the music business, as well as the recently-released book "Music Publishing: The Roadmap to Royalties." Mr. Sobel is a frequent lecturer and keynote speaker, and is considered a leading expert on topics relating to New Media revenue issues and other cutting-edge industry topics. McNally Smith, located in St. Paul, MN, was founded in 1985 and is an accredited institutional member of the National Association of Schools of Music.
"Ron Sobel is an ideal fit with the mission and vision of McNally Smith College of Music," said Harry Chalmiers, President of McNally Smith. "Ron's success is exceptional in the way he leads change in the business of contemporary music. He tackles emerging issues, such as revenue and licensing issues for New Media and social networking, and is always several steps ahead of the field. It's that type of innovative approach to the entertainment industry that McNally Smith instills in students, and Ron is the right leader to take our Music Business department into the future."
Ron Sobel began his career as an entertainment lawyer, representing major label artists and media clients. He joined ASCAP in Los Angeles in 1986. He served in various roles at ASCAP over the next 14 years, including Director of Business Affairs, Director of Creative Affairs and Vice President. During that time he designed and implemented national campaigns for the recruitment of major and promising artists, writers and producers to ASCAP representation. In addition to recruiting major artists such as Pearl Jam, Alice in Chains, Soundgarden and Lenny Kravitz to ASCAP, he managed the 25-person creative staff for seven years with annual budgets in excess of $10 million. As a member of the ASCAP New Media Group, Mr. Sobel was responsible for negotiating innovative licenses with MP3.com, eMusic and others.
Mr. Sobel founded North Star Media in Los Angeles in 2001. The firm provides intellectual property consulting, strategic media business services, artist representation and New Media revenue and music publishing copyright administration. The firm has provided consulting services for clients including American Idol, FOX Sports, American Greetings, American Honda Motors, and many others. North Star Media has placed more than 400 songs in television and film productions, and has placed music in national advertising campaigns for companies ranging from Mercedes Benz to Burger King. Through his company, Mr. Sobel has acquired the publishing catalogues of prominent songwriters, with hit songs recorded by Bruce Hornsby, Rod Stewart, Cher, Bonnie Raitt, Manhattan Transfer and others. He has also designed New Media, wireless, mobile, Internet and social networking revenue and licensing protocols for key clients and productions.
With such expertise and prominence in music and media business matters, Mr. Sobel is an in-demand lecturer and keynote speaker on topics such as media innovation, progressive revenue models and adaptive intellectual property licensing. He has spoken at higher-education institutions including USC, UCLA, Loyola University, and Cal State Northridge. He has been a teaching staff member at Cal Poly Pomona and the University of Colorado. Mr. Sobel has authored several nationally published articles, including "Music Schools: Are We Incubating Excellence?" His book "Music Publishing: The Roadmap to Royalties" was published in 2008 by Routledge.
About McNally Smith. Founded in 1985, McNally Smith College of Music is devoted to excellence in music industry higher education and in developing music industry professionals. An accredited institutional member of the National Association of Schools of Music, McNally Smith College of Music offers music degrees and programs in Music Performance, Recording Technology and Music Business. With more than 500 students and an 80-member faculty, students get a personalized music education that combines the art of physics with musical artistry and includes wide access to current music technology, research tools and performance facilities. McNally Smith alumni are working all over the world. McNally Smith is located in St. Paul, Minnesota. For more information, visit http://www.mcnallysmith.edu.
###