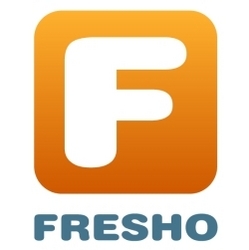 New York, NY (PRWEB) February 20, 2009
Job search engine Fresho.com announces partnership with Diversity.com America's most trusted source for recruiting job seekers from diverse ethnic cultures, life styles, abilities, religious affiliations and gender.
This exciting partnership compliments President Barack Obama's declared plan to create more jobs and combat employment discrimination. Mr. Obama's administration has affirmed that economic recovery includes a job stimulus plan embracing equal employment opportunities for all Americans.
Following the President's economic stimulus initiative, Fresho.com and Diversity.com wish to contribute their mutual support by setting new standards of socially responsible employment recruiting. This alliance will combine resources that provide the most extensive diversity job listing resources. Minority job seekers and diversity employers are strongly encouraged to take advantage of this alliance.
Affirmative social responsibility and employment diversity have direct beneficial business implications. Many studies reveal workforce diversity to actually create a highly productive impact on businesses. Diversity inspires increased productivity and creativity in the workplace. In times of recession innovation is the key to survival; hence diversity is important for setting the economy back on track now as never before.
Fresho.com, in union with Diversity.com, sets an industry example of proactively building diversity alliances to collaborate resources while creating value for all online recruiting stakeholders. Fresho.com continuously endeavors to provide the most comprehensive job search service in the USA that is highly relevant to all job seekers, including minorities.
Companies like Sony and Boeing have already introduced the practice of employment diversity into their corporate philosophies. Fresho.com, together with Diversity.com, is dedicated at increasing job seeker resources and exposure of employment opportunities for diversity candidates.
About Diversity.com
Diversity.com is a dedicated diversity recruiting resource owned by an African American family and managed by a staff of diverse human resources professionals. It frequently lists a vast number of job openings from diversity receptive companies, as well as maintains a vast database of knowledgeable minority professionals.
About Fresho.com
Fresho.com lists job openings from a wide range of job boards, applicant tracking systems, direct employers, and recruiters. Currently it has about 250,000 unique monthly visitors and over 2.5 million jobs listed, and this number is growing by the day. Job openings can be posted either manually or in bulk. Job seekers can post their CV and find valuable career tips.
Media Contact:
Alan Patera
630-910-4794
alan(at)fresho.com
This press release was distributed through eMediawire by Human Resources Marketer (HR Marketer: http://www.HRmarketer.com) on behalf of the company
listed above.
###