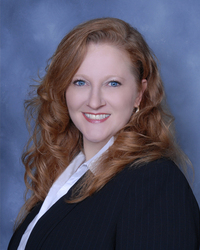 to showcase successes and strengths.
Livingston, NJ (PRWEB) February 20, 2009
BurrellesLuce Vice President Johna Burke, a prominent authority on media monitoring and measurement, will be one of the expert panelists discussing strategic measurement at the Feb. 25 breakfast meeting of the National Capital Chapter of the Public Relations Society of America.
The panel theme is "Using Strategic Media Measurement to Showcase Your Success." The event will be held Wednesday, Feb. 25, from 8 a.m. to 10 a.m., at Navy Memorial, 701 Pennsylvania Avenue, NW, in Washington, D.C.
In describing the session, the chapter states that, more than at any previous time, PR professionals "need accurate and detailed media measurement to prove the value" of what they're delivering. The panelists will identify tools and strategies that practitioners can use "to showcase successes and strengths." They will focus on the following areas:
Why measurement is vital to demonstrate media efforts
Measurement fundamentals
Measurement cost-effectiveness
Monitoring and analyzing the impact of social media
Using media measurement to demonstrate a PR professional's success to clients and internal audiences
Panelists will include (in alphabetical order):
Johna Burke, vice president, BurrellesLuce
Barbara Coons, vice president, Strategy One
Mike Carberry, president, CARMA International
Katie Delahaye Paine, CEO, KD Paine & Associates
William N. Outlaw III, communications manager for the U.S. Department of Veterans Affairs, will serve as moderator.
Prior to joining BurrellesLuce in 2000, Burke was director of public relations and investor relations for U-Haul International. She is a member of PRSA, and is Southern Region chair of the International Association of Business Communicators. Additional details regarding the Feb. 25 breakfast meeting, which is sponsored by BurrellesLuce, can be obtained from the chapter at 703-691-8733 or on its website (http://www.prsa-ncc.org), which can also handle registration.
About BurrellesLuce
BurrellesLuce helps communications professionals maximize their media relations results through a full range of planning, monitoring and measurement services. Besides delivering content, the company's online platform enables clients to target and connect with journalists and bloggers, monitor the media for coverage, and measure and understand the impact of their outreach efforts. The platform has been further enhanced with the introduction of BurrellesLuce iMonitor, a self-guided media monitoring tool that powers instant searches covering the most local, national and international news from free and subscription sources, including social media. BurrellesLuce offers three levels of measurement: Essential, Impact, and Custom.
###