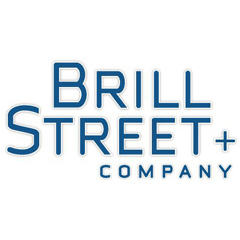 Get Your Workforce 'Right' in a Volatile World - Deploy the Next Generation
Chicago, IL (PRWEB) February 23, 2009
Brill Street + Company (http://www.brillstreet.com)], a talent acquisition agency that specializes in connecting emerging Gen Y talent with a workforce that desperately needs to leverage it, has issued a position paper on how companies can weather the current economic storm by tailoring fresh, Gen Y talent to fit their needs.
"Get Your Workforce 'Right' in a Volatile World - Deploy the Next Generation," outlines a flexible, efficient, and ultimately pragmatic solution that involves deploying a younger generation of bright, university-level students and recent graduates on an "on-demand" basis. For companies trying to stay afloat in the currently choppy economic sea, this low-risk, low-cost solution could be a major lifeline.
"Payroll costs are the single largest expense for most businesses," says Gilles Tanneur, CEO of Brill Street. "Survival depends on aligning the workforce with the workload at hand. The smartest companies are anticipating not just how many workers, but what kinds of talent they need to grow the business when the economy eventually recovers. This is why deploying Generation Y workers has so many distinct advantages--you train them to deliver what you need from Day One at a cost that works for everyone."
Tapping into this pool of fresh, eager talent benefits companies who need capable people but don't want the commitment, risk, or expense of hiring permanent staff. Brill Street's theory strikes many as financially more attractive: Businesses can design flexible assignments or project-based working arrangements with students and graduates--all while the young workers hone their skills and abilities. "All in all," says Tanneur, "this approach benefits both parties. Enthusiastic, up-and-coming professionals welcome the opportunity to build their credentials; the businesses that deploy them benefit from their innovative ideas and can essentially 'test drive' these talented young people who may one day make excellent permanent hires."
To read a copy of the position paper that gives the inside scoop on how the savviest companies will leverage this demographic, visit Brill Street's website. For an interview with Gilles Tanneur-CEO, contact Brandi Blades (bblades (at) brillstreet.com).
About Brill Street:
Headquartered in Chicago, IL, Brill Street is a talent acquisition agency located at the crossroads of young, emerging professionals and the companies looking to leverage their enthusiasm and experience. We understand Generation Y and we source, screen, and place young talent in career building opportunities. To learn more about Brill Street, Generation Y, or the impeding talent war over the next 5-7 years, visit http://www.brillstreet.com or contact Brandi Blades, VP of Marketing at bblades (at) brillstreet.com.
This press release was distributed through eMediawire by Human Resources Marketer (HR Marketer: http://www.HRmarketer.com) on behalf of the company listed above.
###