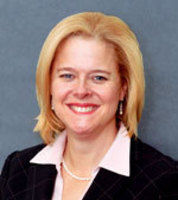 I'm excited to join such a dynamic company, and look forward to contributing to MEDEX's continued growth
Baltimore, MD (Vocus) February 26, 2009 -
MEDEX Global Group (http://www.medexassist.com), a leading provider of travel, security and medical assistance today announced the addition of Susan Torroella as Chief Operating Officer. Torroella joins MEDEX from Columbia MedCom Group, where she was CEO for seven years. Charged with leading the expanding company's 24-hour, global operations, Torroella brings with her more than 20 years of strategic management, marketing and sales experience in the health care industry.
"We are thrilled to welcome Susan to our team, as we plan for another growth year in 2009," states Bruce Kirby, President and CEO of MEDEX. "Her strategic leadership and management style will be extremely valuable, and her passion for excellence fits right in with our corporate culture."
"I'm excited to join such a dynamic company, and look forward to contributing to MEDEX's continued growth," says Torroella. "The constant flow of information and case activity at MEDEX keeps everyone on their toes and it's very evident that employees care about the work that they do and the people that they help."
Torroella has been widely recognized for her innovation and commitment to employees. Her former company was recognized in Baltimore Magazine's "Best Places to Work" in 2005 and 2007. Additionally, FORTUNE Small Business Magazine named Torroella as "Best Boss" and PharmaVoice identified her as one of the Top 100 Most Inspiring Leaders in the life sciences industry.
Most recently, Torroella anticipated regulatory trends and reorganized Columbia MedCom Group into two legally distinct subsidiaries. She also led her executive management team in the purchase of the company under an employee stock ownership plan on behalf of all full-time employees to avoid acquisition.
Active in mentoring women in healthcare, Susan launched the Mid-Atlantic chapter of the Healthcare Business Woman's Association (HBA), the largest association of healthcare leaders worldwide. She now sits on their Global Board of Directors.
Her prior experience includes working in the pharmaceutical industry for Schering-Plough as Senior Marketing Manager and for USAID subcontractor John Snow, a public health care firm, managing programs for the health and well-being of women and children in West Africa.
Torroella holds a Bachelor's Degree from Franklin & Marshall College, and a Masters Degree in International Management from the Thunderbird School of Global Management. She was awarded Thunderbird's Barton Kyle Yount Award given to the member of each graduating class who most exemplifies Yount's ideals of scholarship, accomplishment and character.
ABOUT MEDEX Global Group
MEDEX is the oldest and largest independently owned provider of global travel, security and medical assistance in North America. For more than 30 years, MEDEX has served corporations, scholastic institutions, government agencies, humanitarian organizations and individual business and leisure travelers. MEDEX services range from pre-trip intelligence and contingency planning to real-time medical case management and complex emergency evacuations.
Media contacts:
For interviews or more information, please contact Nicole Beach, 410-453-6391, or Josianne Pennington, 410-453-6364.
###