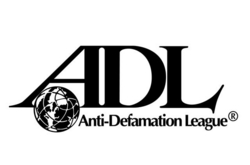 This is another sham statement that doesn't recant any of his earlier remarks about the Holocaust
New York, NY (Vocus) February 27, 2009
Bishop Richard Williamson has yet to recant his Holocaust denial, said the Anti-Defamation League (ADL), which today called his most recent attempt to apologize for the controversy surrounding his denial of the existence of the Nazi gas chambers, "a sham."
In a statement published by Zenit news agency, the schismatic Roman Catholic bishop said he regretted having made remarks in an interview denying the existence of the Nazi gas chambers and downplaying the full extent of the Holocaust.
"This is another sham statement that doesn't recant any of his earlier remarks about the Holocaust," said Abraham H. Foxman, ADL National Director and a Holocaust survivor. "Bishop Williamson must unequivocally acknowledge the full extent of the Holocaust and recognize the fact of the existence of the gas chambers. He must make clear that six million Jews were systematically murdered by the Nazi regime."
Williamson, a member of the schismatic Society of St. Pius X, was among four priests whose excommunications were lifted by the Vatican on January 24. In an interview broadcast weeks earlier on Swedish television, he suggested that no more than 300,000 people died in the Holocaust and denied the existence of the gas chambers. In the wake of Williamson's remarks, Pope Benedict XVI strongly condemned Holocaust denial and reaffirmed the importance of the reforms of Vatican II.
In his most recent statement, Williamson said: "I can truthfully say that I regret having made such remarks, and that if I had known beforehand the full harm and hurt to which they would give rise, especially to the church, but also to survivors and relatives of the victims of injustice under the Third Reich, I would not have made them. To all souls that took honest scandal from what I said, before God I apologize."
The Anti-Defamation League, founded in 1913, is the world's leading organization fighting anti-Semitism through programs and services that counteract hatred, prejudice and bigotry..
Contact:
Myrna Shinbaum (212) 885-7747
Todd Gutnick (212) 885-7755
adlmedia @ adl.org
###