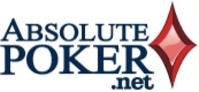 Absolute Poker's sponsorship of BeachBlast '09 fits hand in glove with the recent launch of our College Challenge, and being part of Spring Break at Panama City Beach is a fantastic accessory to that
Miami, FL (PRWEB) February 28, 2009
AbsolutePoker.net teams with Energy X Productions to present BeachBlast: Spring Break 2009, in Panama City Beach, Florida from March 8-20. As one of several key sponsors of this year's popular annual BeachBlast event, AbsolutePoker.net will be right in the heart of the Spring Break action at Panama City Beach, where the leading free play online poker site will play host to the World's largest beachfront Poker Room.
Early March will see the beach town of Panama City transformed into party central for the 11th consecutive year, and AbsolutePoker.net will be doing their bit for the thousands of students to make 2009 BeachBlast a 'bitchin' break from the academic grind, plus a leg up to the game of Texas Hold 'em for those who have an urge to learn the basics of the game.
"Absolute Poker's sponsorship of BeachBlast '09 fits hand in glove with the recent launch of our College Challenge, and being part of Spring Break at Panama City Beach is a fantastic accessory to that," said a spokesperson from Absolute Poker. "All poker loving College kids are welcome to check out our tournament cabana for some fun at the felt, and to discover how they can get in the running for a semester's free tuition in our 2009 College Challenge."
Over 100,000 College-age students are set to descend on Panama City Beach to play in the surf, soak up the hot Florida sun, dance in some of the best known night clubs, and party like Rock Stars. But come time for a rest from the sun, surf and sand, and they'll discover some All-In action at the AbsolutePoker.net Tournament Event Tent.
Miles of beautiful white sand shores along Florida's panhandle will provide the backdrop for 1500 square feet of Poker in paradise, offering Spring Breakers the opportunity to hone their card skills by participating in poker tutorials every day before playing in a string of hour-long poker tournaments.
Kick back and enjoy a rockin' fortnight of riotous fun and awesome hospitality at the 2009 BeachBlast, plus participate in daily free-to-enter Texas Hold'em Tournaments for a chance to win swags of fabulous AbsolutePoker.net branded prizes, and entries to exclusive weekly invitation-only VIP tournaments. There's a pot full of premium prizes and giveaways to be won, including professional Game tables, deluxe Poker Game sets, AbsolutePoker.net branded wear, and online VIP Cash.
Online Poker players can download Absolute Poker's free poker software at http://www.absolutepoker.net and discover a fun way to play a range of poker tournaments without spending a cent. Full details on Absolute Poker's College Challenge are available at http://www.absolutepoker.com/promotions/college-challenge/?page=home.
About AbsolutePoker.net
AbsolutePoker.net is part of the CEREUS poker network and is dedicated to providing players from around the world with a free online poker game experience that is second to none. Players worldwide can access AbsolutePoker.net online 24 hours a day, 7 days a week and experience the best free multi-player game online poker has to offer. AbsolutePoker.net is committed to remaining the most trusted and best online poker experience, created by poker players for poker players.
###