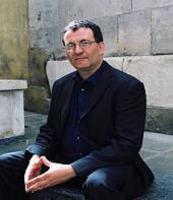 We hope that these videos will spark people's curiosity, and they'll want read more about NLP, or they'll want to get in touch with us at PPI Business NLP to find out more about learning to achieve success through NLP
Milton Keynes, U.K. (PRWEB) March 3, 2009
PPI Business NLP's Lead Trainer Michael Beale has recently launched a series of videos on the website YouTube to help introduce people to Neuro-Linguistic Programming or NLP. These short video clips are aimed at people that are new to NLP or are interested in PPI's particular perspective on using NLP Training in business and professional success.
NLP skills, attitudes and approach to modelling high performance are particularly useful in these times of uncertainty, change and opportunity.
Michael Beale said, "We wanted to help people to understand in a concrete way what NLP was and thought that the simplest way to reach people these days was through some short videos on YouTube. Many people have heard of NLP, well this is a chance for them to find out more about it."
Michael Beale has spent the last 10 years using NLP to help other people to achieve personal and professional success. PPI Business NLP works with many high level clients such as Oracle, BT and Astra-Zeneca, but also they work 1 on 1 with many individuals too. His core focus is NLP training and NLP coaching for business and professional people.
Beale says, "Having worked with many high level clients and seen their staff take great benefits, I wanted to find a way to express the basics of NLP so that anyone, anywhere could listen and benefit from."
Topics covered by PPI Business NLP's Video Clips include:

What is NLP? - A Brief Exploration of NLP
NLP Coaching - How NLP is used in Coaching and Mentoring
What are the Key Skills of NLP?
How to turn all States to your Benefit using NLP
How to achieve Success through NLP Modelling
NLP's Application to Business Success
Beale added "We hope that these videos will spark people's curiosity, and they'll want read more about NLP, or they'll want to get in touch with us at PPI Business NLP to find out more about learning to achieve success through NLP".
The first in the series of short clips on NLP presented by Liam and Michael Beale are available at:
NLP Video
You can see the full range of videos at: NLP Training Videos
Contact:
Michael Beale
01908 506563
###