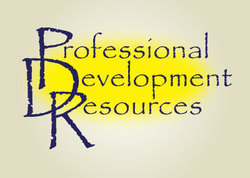 It is hard to envision having too many ethics courses
Jacksonville, FL (Vocus) March 3, 2009
Professional Development Resources PDResourcesPromo has recently increased its curriculum in professional ethics courses. Many psychologists, social workers, counselors, and occupational therapists are required – as part of their periodic relicensure process – to complete CE courses related to ethics in the practice of their specialties.
The company's website, PDResources now offers over 150 accredited healthcare and mental health CE courses. Of this catalog, more than 15 relate to multiple aspects of ethics in clinical practice. The courses include modules on privacy and confidentiality, maintenance of professional boundaries, multicultural competency, use of internet technologies, management of high-risk clients, professional codes of ethics, and state and national practice laws and rules.
"It is hard to envision having too many ethics courses," says Leo Christie, PhD, CEO of Professional Development Resources. "With so many examples of unethical behavior and abuse of power in the news nearly every day, the conduct of health professionals is under scrutiny as well. We want to be sure that the clinicians who take our courses have access to training in the many facets of ethical conduct in practice, whatever their specialties. They need to be equipped to assure their clients of compliance with the highest and most recent standards of ethical behavior."
Among the most important issues in healthcare ethics is the concern for privacy in handling clients' personal information. If individuals are to benefit from health and mental health services, they must be assured that their personal information will be protected. This is far more challenging today than it was even a decade ago. The pervasive use of electronic communication technologies like cell phones, laptops, email, and the Internet has created an environment in which new protections must be implemented. All professionals need to be trained in the most current procedures for safeguarding their clients' protected health information in the recording, storage, and transmission of electronic records.
The point of mandated continuing education (CE) for psychologists, social workers, counselors, and occupational therapists is to assure the public that the licensed professionals they consult are trained in the use of up-to-date procedures and technologies. For many clinicians who have been in practice for 20 years or more, today's electronic communication technologies did not even exist when they completed their post-graduate training. CE is their opportunity to be sure they are maintaining state-of-the-art compliance with current best practices and privacy regulations.
Users who have taken ethics courses from Professional Development Resources have appreciated the ability to stay current in the many aspects of ethics. One counselor sent this email: "I really appreciated the ethics information. I learned about areas important to clients like boundary violations, spirituality, and conflicted custody suits. It will also keep me informed and knowledgeable about areas in which I might be vulnerable in a court of law." A psychologist wrote "it is daunting to keep abreast of the many regulations and guidelines coming from HIPAA and my state and national associations. It really helps to have instant access to online ethics courses that offer training in the newest privacy and security procedures."
A wide variety of online ethics course topics are available, including: Ethics & Boundaries in Psychotherapy, Ethics Desk Reference for Psychologists, Ethics in Psychotherapy: Practical Tips I, Ethics for Mental Health Professionals, Ethics for Occupational Therapists, and many more.
About Professional Development Resources, Inc.
Professional Development Resources is a Florida nonprofit educational corporation founded in 1992 by licensed marriage and family therapist Leo Christie, PhD. The company, which is accredited by the American Psychological Association (APA), the Association of Social Work Boards (ASWB), the National Board for Certified Counselors (NBCC), the American Speech-Language-Hearing Association (ASHA), the American Occupational Therapy Association (AOTA) – as well as many other national and state boards – has focused its efforts on making continuing education courses more efficient and widely accessible to health professionals by offering online home study coursework. Its current expanded curriculum includes a wide variety of ethics courses and other clinical topics intended to equip health professionals to offer state-of-the art services to their clients.
Contact:
Leo Christie, PhD, CEO
Professional Development Resources, Inc.
904-645-3456
http://www.pdresources.org/promo/prweb5
###