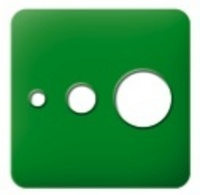 Our service will help both companies whether they are combined or not
Boulder, Colorado (PRWEB) March 4, 2009
The planned merger of Live Nation and Ticketmaster may or may not be allowed to proceed, but the final outcome is inconsequential to Boulder based iggli, inc. "Our service will help both companies whether they are combined or not," says iggli founder Tom Higley. "We've created a great service that helps the fan first and, as a bi-product, yields more ticket sales. That's why we will profit either way." Mr. Higley shared his views with attendees of the Venture Capital In The Rockies conference in Beaver Creek, Colorado on Wednesday, March 4th when he presented iggli's business model to potential investors.
The company has developed a unique on-line invite service that uses friend-to-friend communication technology. Fans use the service to coordinate their social activities around events and ticket sellers, venues, promoters, artists, sports teams and event companies benefit by reaching a broader audience and, ultimately, by selling more tickets.
"All events are social by nature. Most people don't like to go to shows or sporting events alone. At iggli we simply created a way for fans to coordinate their activities with their friends and for ticket sellers to benefit as well," says co-founder Brian Makare.
Since 2000, U.S. concert sales have doubled to $4.2 billion (1). Even during this period of exceptional growth, roughly 50% of that inventory went un-sold (2). Given the recent downturn in the economy, it will be increasingly important for ticket sellers to be more efficient in this $30 billion industry. iggli is in a strong position to assist companies like Live Nation, Ticketmaster and others to leverage that available inventory by offering better service to its customers and to reach more people.
Fans utilize the service to invite, track and coordinate with their friends about their ability to attend a particular show or event. In addition they can post comments, purchase tickets and share details via partner websites and trusted social networks such MySpace, Facebook and Twitter.
The company's invite service is neither a destination website nor a consumer-facing brand. Instead, iggli intends to market its invite service through ticket sellers like TicketsNow, Live Nation, StubHub, Ticketmaster and others. These distribution partners then utilize iggli's technology on event pages, or in outbound emails, to promote a particular event and reach a broader audience. Revenue for the company is generated through affiliate fees whenever tickets are purchased.
iggli also announced at the Venture Capital In The Rockies conference that it has successfully tested its invite service and that it is under non-disclosure agreements, and conducting negotiations with several of the largest ticketing companies in the world. The company plans to utilize additional funding to accelerate product development and expand market reach in 2009.
About iggli inc. - Founded in 2007, iggli inc. is the creator of a web-based invitation service, called invite, that serves fans and providers in the sports and entertainment ticketing industry. Fans use the service to create invitations for ticketed events, track responses, and create social conversations around an event. Partners, such as ticketing sites, venues, promoters, artists, sports teams and event aggregation sites, use the service to generate more awareness of events and make it easier for visitors to invite friends and buy tickets. The company is led by founder Tom Higley and co-founder Brian Makare, both seasoned technology entrepreneurs.
iggli contact: Holly Hamann / 303.440.0211
1. The Wall Street Journal, February 21, 2009 / Can a Music Powerhouse Save Rock'n'Roll / trade magazine Pollstar
2. Ticketmaster / TicketsNow Meeting Analysis, 06/19/08
###