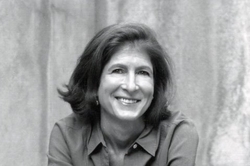 2009: Do you have a 'Stop-Doing' List
Livingston, NJ (PRWEB) March 9, 2009
Leveraging disciplines and strategies developed over 20 years in the business; brand champion Ellen Hoenig Carlson has launched a new blog in order to provide a forum for forward thinking executives. Notes from the Back of the Book (http://blog.advancemarketworx.com/) provides marketers with a fresh way to consider current demands and challenges, including how healthcare consumers and caregivers can contribute to brand vitality and growth, healthcare 2.0, and what DTC 21 might offer the pharmaceutical industry.
At AdvanceMarketWoRx, Hoenig Carlson works daily with exacting standards in direct-to-consumer and pharmaceutical marketing and invites readers into crucial inquiries for leaders in healthcare marketing with Notes from the Back of the Book.
Hoenig Carlson's career is marked by a record of strong brand solutions. Based on finding the right combination of rigor, insight, and creativity to drive results, she demands an elegant solution for every project.
She says that especially in this time of economic turbulence, the elegant solution - the best way to use resources to power growth - often involves focusing on shifts in customer needs; identifying new ways to engage consumers and caregivers; and eliminating anything not absolutely essential.
A variety of topics are presented in each week's blog ranging from consumer and competitive trends, to social media marketing strategies, to FDA policy discussions.
Currently, Hoenig Carlson's blog is featuring a recap of her learning and participation at the most recent FDA Risk Communication Advisory Committee Meeting on February 26-27, 2009. You can view Hoenig Carlson's presentation as well as other key reports and a summary of the committee's nine recommendations to FDA here: http://www.fda.gov/ohrms/dockets/ac/09/slides/2009-4408s1-2-00-Index.html
Another recent blog post, "2009: Do you have a 'Stop-Doing' List" invites pharmaceutical marketing professionals to do more by doing less.
It's an opportunity to refocus on what might be most important and profitable - eschewing habitual tactics- rather than attempting to do everything, especially when extra activity tends to be budget-busting in the current economic climate.
An effective "Stop Doing" list is based on fresh interpretations of customers' views - not cutting from fear: a discipline of its own.
In a dark economic climate, marketers of all industries may be tempted to play it safe. In Hoenig-Carlson's view, thinking that yesterday's solutions will work is dangerous behavior.
Bringing the discipline to overcome fear, as the engineers did in the famous moment when Apollo 13 commander Jim Lovell utter the words: "Houston, we have a problem", will enable fresh thinking and leadership opportunities.
Hoenig-Carlson believes that marketers can step up to the current moment- with all its emotional complexity- and build lasting relationships with physicians and consumers.
DTC in the 21st Century (DTC 21) will be a reality. Who will forge it?
"I thrive on my clients' ability to engage both physicians and consumers in open, meaningful dialogue. In a time when consumers can find information everywhere, from the web, to conversations on social media or at the soccer field, it's up to marketers to invent new ways to listen, engage with compelling content and conversations, and give-and-take in a world of transparency -- despite the regulatory climate," Hoenig-Carlson concludes.
Hoenig-Carlson is founding partner of AdvanceMarketWoRx, an expert consultancy focused on leading healthcare and biopharma / life sciences companies to drive brand growth and profitability through elegant, rigorous, customer-powered marketing.
She has been a leader and brand champion in US and Global Consumer and Pharmaceutical Marketing for more than two decades. Since the FDA regulations changed in 1997, she has spearheaded upwards of 40 integrated DTC/P programs focused on brand growth, education and ROI, across diverse categories ranging from cardiovascular health, diabetes and neurosciences to cancer, HIV, anaphylaxis and skincare. From 1997-2000, Hoenig-Carlson built and led the Bristol-Myers Squibb Consumer Center of Excellence, an early pioneer in the industry.
Hoenig-Carlson's record of growth and innovation includes two recognitions by Advertising Age Magazine as one of the US' 50 Most Powerful Marketers. Her article detailing practical advice for improving DTC ROI also recently appeared in DTC Perspectives magazine, http://www.dtcperspectives.com/content/editor/files/ImprovingROI.pdf.
Advance MarketWoRx: Elegant Prescriptions for Leading Performance
Advance MarketWoRx is an expert consultancy that simplifies the complexities of consumer and pharmaceutical marketing--forging elegant solutions for brand growth and profitability in a chaotic world. By asking the right questions at the right time, they operate as trusted advisors to those who want an extra edge for vital brands and portfolios - whether in the early-stage of development or at the end of product lifecycle. Drawing from decades of experience across more than 40 categories and markets in consumer, (Over the Counter) OTC and pharmaceutical marketing, US and global, extensive DTC work in both traditional and nontraditional venues, and thorough knowledge of the regulatory and product development process- Advance MarketWoRx works with brand teams and partners to plan and deliver elegant solutions that lead competitors and deliver brand growth and profitability.
###