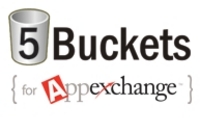 Customer lifecycle communications transcend traditional marketing which solely focuses on campaigns and lead acquisition, and instead, focuses on individuals and how the company can effectively communicate with them regardless of where they are in the relationship
Indianapolis, IN (PRWEB) March 12, 2009
Right On Interactive, maker of the 5Buckets on-demand marketing automation solution, today announced two new resources for marketing professionals seeking guidance on how to maximize the lifetime value of customers.
The new white paper and webinar, both entitled, Seven Steps to Effective Customer Lifecycle Communications, provide a framework and action steps for implementing a customer lifecycle communications strategy.
With tight budgets, fewer resources, and more work on their plates, marketers are under pressure to increase productivity. Job-one is generating demand for new and repeat business. To succeed, savvy marketers are adopting customer lifecycle marketing strategies that engage prospects and customers through all phases of their relationship with a company - from initial contact to active advocate.
"Customer lifecycle communications transcend traditional marketing which solely focuses on campaigns and lead acquisition, and instead, focuses on individuals and how the company can effectively communicate with them regardless of where they are in the relationship," said Troy Burk, president, Right On Interactive. "Our new white paper and webinar provide marketers with actionable advice on how to develop increasingly deeper, more engaged relationships with prospects and customers through effective communications."
The complimentary white paper and webinar are available at http://www.5Buckets.com/press/webinar.
About Right On Interactive:
Right On Interactive is an interactive marketing software company dedicated to helping companies build better relationships with their constituents. 5Buckets is an on-demand subscription service that automates the sophisticated and time consuming tasks associated with customer lifecycle marketing. 5Buckets functions as a "universal connector", integrating disparate databases with multiple marketing communication technologies. 5Buckets enables marketers to easily segment, schedule, and trigger relevant out-bound communications to customers and prospects through email, voice messaging, text, fax, and direct mail. For media inquiries, contact Luke Newton at 317.225.5871 or lnewton (at) rightoninteractive.com. To learn more, go to http://www.rightoninteractive.com.
# # #