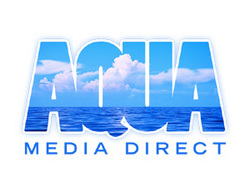 and young adults are transitory and have fresh impressions of the brands they'll adopt over time.
Los Angeles, CA (PRWEB) March 10, 2009
Aqua Media Direct, Inc. announced today that the company has introduced a new Young Adult Channel, a content channel of websites that have audiences of 18 to 34-year-old young adults.
During the month of February, Aqua Media Direct's Publisher Relations Manager, Janelle Schiecke, signed representation agreements with 14 Young Adult sites for the company's transparent Aqua Premium media product, including GetTheBigPicture.net, DrewReports.com, WrestleScoop.com, RotoWire.com, and RockPopLyrics.com.
The Young Adult websites are diverse and have audiences with discretionary income and interests in education, entertainment, music, careers, sports, fantasy sports, news, blogs, parenting and many more.
The sites are transparent and all linked to the company's adserver.
"We are introducing our Young Adult Channel because young adults are a key demographic for our advertisers and it complements other Aqua Premium channels such as Teens, Men and Women, making our effective age targeting from 12 to 54 across 4 channels," says Aqua Media Direct CEO, Tom Doyle, adding, "and young adults are transitory and have fresh impressions of the brands they'll adopt over time."
Aqua Media Direct's mission is to provide advertisers with boutique sites having valuable content and endemic audiences as an alternative to the major sites that are always on a plan, according to Doyle.
Launched in late 2006, Aqua Media Direct is an online display media company that specializes in connecting advertisers with their target audiences worldwide.
The company has a trio of distinctive products: "True Site Representation" - 85 major client websites with endemic audiences and customizable features; "Aqua Premium" - features full transparency and the audiences of our major client websites available by channel (includes Teens, Travel, Men, Women & Young Adults); and "Aqua Performance" - has 1000's of websites classified by content and features a robust adserver that drives user responses and ROI.
Aqua Media Direct, Inc. is based in Los Angles with offices in San Francisco, New York, and Dallas. Tom Doyle can be reached at 818-649-7740 or tom (at) aquamediadirect (dot) com.
###