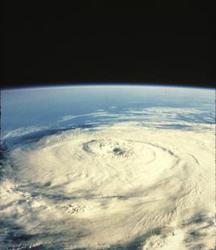 Palmdale, Ca (PRWEB) March 12, 2009
Whenever there is a tornado or hurricane you might notice a bunch of blue poly tarps sitting on of roof tops. The NOAA is calling for warmer-than-normal temperatures in 2009 which means more extreme weather and a lot more blue roofs to look at. poly tarps are the most popular solution for weather protection and damage. FEMA has increased the stock pile of poly tarps to 1 million tarps for the 2009 hurricane season. Although not large enough to handle even half the amount of victims for a major hurricane like Hurricane Katrina in 2005, it still helps to have a head start to supply a portion of any hurricane victims while other tarps can be supplied after the hurricane occurs. Many say that a larger supply of poly tarps should be stock piled by the government but government subversion has been limited due to the economic forecast of 2009.
Poly tarps have become the main source of temporary weather protection due to how cost effective they are compared trailer shelters or re-roofing before the season is over. Many farmers use hay poly tarps to protect the hay from moisture. The sagging economy has many people resulting to using poly tarps to supply a more cost effective solution for weather protection and shelter. Roofing companies use poly tarps for temporary roof protection. The busy 2008 hurricane season and the need for poly tarps 2009 weather forecast puts poly tarps in high demand.
Along with FEMA, Tarps Plus, the number one supplier of poly tarps worldwide has also expanded their inventory of poly tarps for the 2009 poly tarp season. The company boasts over two million poly tarps in its tarp inventory as well as many new applications of poly tarps being made for the 2009 hurricane season such as Yard poly tarps, hay poly tarps, pool cover poly tarps roof cover poly tarps. Tarps Plus has leaded the poly tarp industry since the inception of polyethylene tarps in the early 1960's. The increased production will bring many types of poly tarps and various grades to supply poly tarps wholesales as well as supplying poly tarp retails and the general public.
Another plan for the 2009 weather outlook that will play a factor is Barak Obama's decision break off FEMA from the Department of Homeland Security, a move that more cost effective and bring more stability to the agency. This would shore up more funds and help victims with supplies such as tarps. One of the major issues of the 2008 hurricane season were many parishes in Louisiana and Texas were promised poly tarps by FEMA but left empty handed and had to seek out poly tarps on their own.
This year seems to have more supplies preparation involved than recent years due to the routine of harsh weather in the past several years and the revamping of many government agencies such as Red Cross and FEMA.
So, if you watch CNN this summer, one of the more common sights might be more blue poly tarps on a sea of roof tops.
###