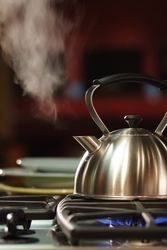 Cardiff, UK (PRWEB) March 18, 2009
Gareth Kloet, head of energy prices at Confused.com, comments on npower's decision to reduce its electricity prices:
"Today's decision by npower to reduce its electricity prices by 7.5%, but to keep gas prices the same, is another case of an energy company acting too little, too late when it comes to cutting prices in the best interest of its customers, says Confused.com.
"Npower is the last of the 'Big Six' energy companies to announce a price reduction and, like four of the other major suppliers, has opted to keep its customers waiting until the end of March until these come into effect.
"Disappointingly, once again, npower's price cuts do not signal the slashing of its prices across the board; rather, a patchy reduction which has totally overlooked gas prices.
"While some of npower's customers will benefit from these price reductions, shopping around is still the most effective way of ensuring savings; in fact, the average Confused.com customer saved a whopping £252 last year by switching their energy supplier or tariff.
"In addition, Confused.com's new Quick Quote feature has been designed specifically to help customers to find a better deal for energy comparison, in a matter of minutes."
For further information please contact:
Press office, Confused.com. 02920 434 398.
Joanna Harte/ Gug Kyriacou, Polhill Communications. 020 7655 0550.
Notes to editors
About Confused.com:
Confused.com is one of the UK's biggest and most popular price comparison services. Launched in 2002, it generates over one million quotes per month. It has expanded its range of comparison products over the last couple of years to include car insurance, home insurance, travel insurance, pet insurance, van insurance, motorbike insurance, breakdown cover and energy, as well as financial services products including credit cards, loans, mortgages and life insurance.
Confused.com has all of the 'Big Six' energy providers on its panel, customers can save £252* on their annual energy bill by switching with Confused.com
Confused.com is not a supplier, insurance company or broker. It provides a free, objective and unbiased comparison service. By using cutting-edge technology, it has developed a series of intelligent web-based solutions that evaluate a number of risk factors to help customers with their decision-making, subsequently finding them great deals on a wide-range of insurance products, financial services, utilities and more. Confused.com's service is based on the most up-to-date information provided by UK suppliers and industry regulators.
Confused.com is owned by the Admiral Group plc. Admiral listed on the London Stock Exchange in September 2004. Confused.com is regulated by the FSA.

Confused.com customers saved an average of £252.37 on their annual energy bill in 2008.
###