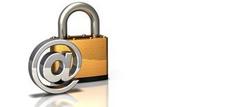 We are constantly using the newest technologies to help retailers sell their products to international consumers. Our goal is to alleviate the risk associated with each of these orders
Bridgeport, CT (PRWEB) March 13, 2009
Last year, retailers and other entities engaging in e-commerce in North America lost an estimated $4 billion to fraud, an 11% increase over the year before, according to Cybersource's 2008 Fraud Report. International orders were reported twice as likely to be fraudulent, resulting in business-owner hesitance about international expansion.
Bongo International (BongoUS.com) continues to maintain its industry-leading status in the international forwarding industry. "We are constantly using the newest technologies to help retailers sell their products to international consumers. Our goal is to alleviate the risk associated with each of these orders," according to Greg Sack, President of Sales at BongoUS.com.
One of the latest developments is a fraud-screening tool that US retailers can use to review all of their international orders. The new tool allows the retailer to quickly verify if the order has passed all of Bongo International's fraud-screening measures.
The Bongo process is very easy to set up on the retailer's website. Fred Hord, CEO of MyGlassSlipper.com explains, "The implementation was extremely easy. My webmaster spoke to my Account Rep from Bongo and all the necessary information was transferred in minutes."
With the economic downturn, many US businesses are trying to find cost-effective ways to expand their business and increase their revenues. Bongo International provides an integrated solution to help retailers expand their business overseas without the worry or risk of international fraud.
According to Brooke Greene, President of PinkSaloon.com, "Bongo offered pricing that was in the best interest of my international customers. Bongo also had a well laid plan international shoppers could benefit from when shopping from anywhere in the US."
About Bongo International:
Bongo International is a leading provider of international shopping cart solutions to help retailers expand their business to international consumers. Bongo's integrated application can easily be implemented on a retailer's site through the use of hyperlinks. The application allows the retailer to convert international consumers into fraud-free domestic orders. It also helps the international consumer by providing them a consolidation point at Bongo's warehouse for all of their US orders. This process can save them up to 82% off common carrier rates. Bongo International's application is currently active on more than 250 US retail websites.
Bongo International's website can be found at http://www.BongoUS.com.
If you'd like more information about this topic, please call Marketing Executive Jennean Morrison at 727-433-3400 or e-mail Jennean at Jennean.Morrison @ BongoUS.com.
###