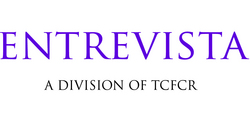 Berkeley Heights, NJ (PRWEB) March 13, 2009
A new market research study has found that many major U.S. companies are ready and able to assist Spanish-speaking consumers who call with product questions. With an estimated market of 35 million Latinos and counting, that's a good thing. Oddly, however, the percentage of calls from these consumers remains very low.
"We were frankly surprised to find that companies are equipped to address the concerns of their Latino customers but the calls are not materializing in anticipated numbers," said Richard Shapiro, president of Entrevista, a market research company that specializes in helping businesses build relationships with non-English speaking markets.
Entrevista's two-part study initially involved calling 1000 Latino households to determine which companies they admired and how they would like to be treated by the businesses they patronize. After that research was completed, Entrevista turned the tables. Using mystery callers posing as Latino consumers, the company made multiple calls to the call centers of the 75 top advertisers to Latinos, as listed in Advertising Age's Annual Guide to Hispanic Marketing and Media. "We wanted to experience first-hand what transpires during these calls," Shapiro said.
Prior to initiating over 500 mystery shopper calls to call centers, Entrevista created a "grading system" to evaluate the companies. The system was based on its own philosophy of good consumer service, and what it learned from speaking with Latino consumers during its initial research. For example: If a company's 800 number offered a Spanish-speaking option, it automatically received a significant number of points. If a Spanish-speaking representative came on the line, it garnered additional points. If an interpreter came on to translate between the caller and the operator, it received a slightly lower rating. Points were also awarded for patience on the part of the representative, addressing the reason for the call, sounding interested, showing concern and answering the question clearly. Demonstrating respect, deemed considerably important in the Latino culture, played an integral part in calculating the final score.
Unexpected results of these calls were as follows:
86 percent of the mystery shoppers reached either a Spanish-speaking representative or an interpreter.
More than 85 percent of callers who reached a Spanish-speaking representative or an interpreter said the representative was able to address the response directly.
Almost 90 percent of the callers felt the call was personalized and did not sound scripted.
Over 80 percent of the callers felt the representative took his or her time and did not rush them off the phone.
Shapiro reported that some companies went the extra mile. When Home Depot was contacted to find out which of its stores in a particular geographic area had a Spanish-speaking manager, the 800 call center representative not only provided a specific store name, but also called the location while the "consumer" was on the phone to find out what hours the manager was working that week. The study also determined that Procter & Gamble was a leading provider of service for consumer product companies that consistently provided easy access to Spanish-speaking agents who were both knowledgeable and had excellent customer service skills.
That said, the fact remains that the percentage of Latino consumer calls is quite small. Entrevista's client advisory committee, which is comprised of high-ranking consumer affairs professionals, confirmed that the number of Spanish-speaking consumers reaching out to them is significantly lower than English-speaking ones as a percentage of the population. While the companies are prepared and would welcome communication with their Latino customers, they are just not hearing from them.
"These companies are investing heavily in marketing to Latinos, but they're not optimizing those dollars unless they convey that they're ready and waiting to hear from them," says Shapiro. "They should be reaching out not only to sell their products, but to engage these consumers. Adding the toll-free number to all ads, would be a good first step," he said.
ENTREVISTA, a division of The Center For Client Retention (TCFCR) , designs and conducts bi-lingual / bi-cultural customer satisfaction measurement processes. These systems evaluate the effectiveness of its client's service delivery for various segments of the population, with its primary focus being Latinos. ENTREVISTA'S well educated and dedicated staff of multi-lingual interviewers is skilled in gaining feedback from a company's consumers or business-to-business accounts on how they are meeting or exceeding customer expectations. Equally as important, ENTREVISTA makes recommendations for building awareness of available bi-lingual support, improving service, and securing relationships and brand loyalty with a company's most valuable asset, its customers.
# # #