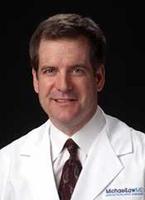 Raleigh, NC (PRWEB) March 17, 2009
Breast Implants: Increased demand for a decreased size of breast implants. In the current economy, many plastic surgeons are reporting a 62% decline in breast augmentation surgery, according to ASAPS, the American Society of Aesthetic Plastic Surgery. Raleigh, NC Plastic Surgeon Michael Law MD has seen an increase in demand for breast augmentation surgery.
Dr. Michael Law, a board certified plastic surgeon in Raleigh, NC has seen an increase in patients seeking breast augmentation surgery. " Natural looking breast augmentation is more popular than ever," says Dr. Law. What women want today is breast augmentation surgery that doesn't look like surgery.
Breast Implant size is not the only thing women need to consider when selecting a plastic surgeon to provide natural looking breast augmentation surgery. The position of the breast implants cannot be too far apart, too close together or too high on the chest if the goal is natural looking breast augmentation.
An incision that can be well concealed and as close to invisible as possible is important. Dr. Law uses a peri-areolar incision for most women followed by an incision in the underarm in order to avoid obvious scarring on the breasts. Both silicone and saline breast implants with appropriate size and position can provide a natural look and feel. A highly trained plastic surgeon with expertise in aesthetic breast surgery is important when seeking natural looking results.
Women should look for a plastic surgeon who performs a lot of breast augmentation surgery using the incision site they would like. Before and after breast augmentation photos depicting natural looking results are also a critical in selecting a plastic surgeon to perform breast augmentation surgery.
Natural Looking breast augmentation surgery doesn't look like surgery, it just makes women look great. For more information, contact Michael Law MD Aesthetic Plastic Surgery at http://www.michaellawmd.com.
###