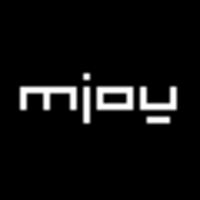 We are happy to work with Fox Mobile Distribution to offer our users some of the most compelling content in the mobile entertainment industry
Cologne, Germany (PRWEB) March 19, 2009
Mobile internet portal mjoy.com today announced an agreement with Fox Mobile Distribution (FMD), one of the world's leading distributors of mobile entertainment, that will enable users of its mjoy portal to enjoy content from FMD's Jamba and Jamster mobile content services.
mjoy users in more than 20 countries will have access to Fox Mobile Distribution content such as full-track music, ringtones, pictures, games and videos on their mobile handsets. mjoy users logging on to their accounts will see an icon that links from their personal mjoy deck to Jamba or Jamster portals.
"We are happy to work with Fox Mobile Distribution to offer our users some of the most compelling content in the mobile entertainment industry", says Roman Tietze, mjoy's executive director sales & operations. "We are one of the leaders in mobile web when it comes to design and communication and we are excited to give mjoy users even more options."
This deal gives FMD greater access to customers with a high affinity to mobile phone products and the mobile web. South Africa, Thailand and Indonesia are some of the emerging mobile phone markets where mjoy is growing strongly already today, thus offering high potential for future business development.
mjoy users in Australia, Austria, Belgium, Brazil, Finland, France, Germany, Indonesia, Italy, the Netherlands, Norway, Portugal, Republic of Ireland, South Africa, Spain, Sweden, Switzerland, Thailand, U.K. and U.S.A. will have immediate access to FMD content.
About mjoy.com
mjoy is the mobile internet portal of mobile phone service company Venista, based in Cologne, Germany, and London, UK. mjoy started offering free SMS text messaging from mobile phones worldwide in the fall of 2008, and has extended its mobile web services to micro-blogging and other innovative web features. mjoy has more than 100,000 registered users in 142 countries. The Venista Group is a mobile services and marketing company, established in 2004. For more information, see http://www.venista.com and http://www.mjoy.com
About Fox Mobile Distribution
With global reach to over one billion consumers, Fox Mobile Distribution (FMD) is one of the world's leading distributors of mobile entertainment. It delivers more mobile entertainment content than anyone else, providing consumers what they want, when and where they want it in 38 countries on six continents and in over 20 languages. FMD has the industry's broadest array of mobile products and services available directly via mobile phones, and offers more branded popular content from around the world, more chart-topping ringtones from top music labels, more mobile games from renowned game developers, and more original content made exclusively for mobile phones than any other mobile content distributor.
Fox Mobile Distribution is a unit of Fox Mobile Group, the global leader in mobile content distribution, licensing, and production. Headquartered in Berlin, Germany and Beverly Hills, CA, Fox Mobile Group is wholly-owned by News Corporation (NYSE: NWS - News, NWS.A - News).
About Jamba
Jamba, known as Jamster in some countries, is one of the world's leading mobile entertainment brands, delivering engaging mobile content to consumers in 38 countries and in more than 20 languages across six continents. Jamba supports more than 2,800 handsets and provides billing connectivity to more than 125 operators worldwide. The company delivers content directly via mobile phones, including branded popular content from more than 800 content providers around the world, content from popular Fox entertainment brands like The Simpsons, high quality music from top music labels, mobile games from renowned game developers and original, made-for-mobile content from its sister-unit, Fox Mobile Studios.
###