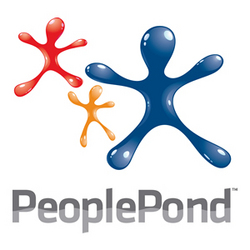 The reaction of the SXSW crowd has exceeded our expectations
Austin, Texas (PRWEB) March 17, 2009
PeoplePond, a unique Internet service providing search engine optimized (SEO) profiles and online identity verification services for individuals, is launching to the general public during the annual South by Southwest conference and festival in Austin, Texas.
PeoplePond enables people to quickly and easily create an online profile complete with an "About Me" biography and links to their social media content. Using this profile, they can then promote their verified identity and authenticated ownership of their social media content, thereby thwarting attempts to hijack their online identity.
To help celebrate the launch, PeoplePond is giving away dozens of prizes throughout SXSW including Apple iPod Nanos, iTunes cards and a Vespa S150 scooter. "The reaction of the SXSW crowd has exceeded our expectations," said Theron McCollough, PeoplePond president. "People are telling us they have been waiting for someone to provide this solution. It's exciting to see our new service received so well at its first public appearance."
PeoplePond recently released a PeoplePond WordPress plugin. A Drupal plugin is expected soon. Using the Drupal plugin people can easily display their complete PeoplePond profile on their other Web sites.
In addition to providing SEO boost and identity verification, PeoplePond also combines the portable address book functionality of WeaveMet.com with the social media content tracking of DandyID.com, creating the first online service to harmonize all these capabilities within a single platform.
About PeoplePond
PeoplePond is part of the Cranberry network of Web sites developed by Cranberry, LLC. Cranberry is home to an unmatched team of innovative developers led by Internet visionary David McInnis. McInnis is best known for founding the first direct-to-consumer news service, PRWeb, which changed the way the world uses press releases. WeaveMet and DandyID are also part of the Cranberry network of Web sites. For more information about Cranberry, LLC and the Cranberry network of Web sites visit http://www.cranberry.com.
About SXSW
During SXSW, Austin becomes a global Mecca for forward-thinking professionals from the fields of music, film, and interactive media. For more information on SXSW 2009, the SXSW Film Conference and Festival, the SXSW Interactive Festival, or to register for the conference, please visit http://www.sxsw.com or e-mail.
###