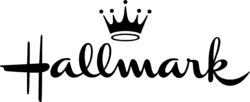 Bradford, UK (PRWEB) March 18, 2009
The findings also uncover a snap shot of life as a 21st Century Mum - with time pressures, discipline and moral guidance key concerns facing mums today.
Please see key findings below and full survey results attached.
The rise of the Mumbo ...

43% of men claim that their mum is the No1 woman in their life
18% of men will look for similar characteristics to their mum when it comes to the woman that they choose to marry ... compared to just 5% who would look for someone who is great in bed!
Being a Mumbo is attractive to women ... over two thirds (77%) of females questioned saw it as a positive trait, believing that its shows men have strong family values and are respectful to women
Despite his mean exterior, Simon Cowell is the UK's favourite Mumbo - with 27% of respondents believing that he has the best relationship with his mum
What maketh a 21st Century Mum:

People in the 45+ age bracket are the harshest critics of modern mums with 40% saying that they give less moral guidance today
59% of people over 45 don't think that their mums are in touch with today's challenges
A third of respondents (34%) think disciplining children and teaching them manners is the biggest issue facing mums today - especially according to an older age group (45+)
The pressure to work as well as bringing up children is also a key concern (31%) - this is felt most amongst 25 to 44 year olds
58% think the most important characteristic of a mum is that they are always there for you
Motherly time is more valuable than their money - only 3% think financial help is the most important characteristic in a mum
Despite this, 38% of people believe that the most prevalent motherly memory kids have today would be - mum always complaining that she is too busy or mum rushing off to work (32%)
Thinking back, our favourite motherly memory is sitting down to a good old Sunday roast (37%)
Almost a third (31%) turn to our mums for advice the most
While only 10% of us turn to our dads
Hallmark's Cards for a Cure™ campaign will see it donate £1/4 million to two breast cancer charities for Mother's Day 2009. Breast Cancer Campaign will receive £225,000 and Action Breast Cancer, a programme of the Irish Cancer Society will receive £25,000. Hallmark is making the donation for the third consecutive year.
For more information, please contact Gaby O'Grady, Louise Woodward or Tori Homer in Hallmark's press office on 0113 2431117 or email gaby(at)lucrecommunications.com; louise(at)lucrecommunications.com or tori(at)lucrecommunications.com
http://cards.hallmark.co.uk
Hallmark
Established in the UK in 1958, Hallmark Cards is the UK's leading greeting card publisher. As well as greeting cards, Hallmark also produces related products such as wrapping paper, gift bags, social stationery, gift products, birthday cards, fathers day cards, anniversary cards and personalized cards.
###