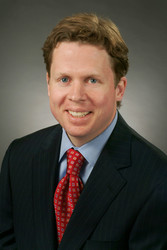 (Vocus) March 18, 2009
Atlanta - Kevin Isakson, Managing Partner and Director of Sales and Marketing for Isakson Living will present "Experience the Continuum" at the upcoming ElderCare Matters Symposium. Isakson Living is Georgia's premier developer of nationally recognized, award-winning residential communities for those age 55 and over. In his presentation, Isakson will provide an overview of available senior housing options, including what are known as continuing care retirement communities or CCRCs. The ElderCare Matters Symposium will be held in Atlanta from 8 a.m. to 1:30 p.m. on Friday, April 24, 2009.
Isakson's presentation will focus on the history of communities that offer a continuum of care, as well as a look at the current state and future of the senior housing industry in Georgia. Isakson will also provide information about various benefits, options and contracts available through CCRC as well as an explanation of the regulation of the contracts.
Isakson Living communities are designed to meet the complete needs and desires of Atlanta's older population, which is expected to double between 2000 and 2015. The Atlanta Regional Commission predicts that one in five metro Atlanta residents will be over the age of 60 by 2030.
The Spring 2009 ElderCare Matters Symposium will also include sessions on Social Security Disability and Medicaid planning.
Isakson is active as a member of the Atlanta Regional Commission's Aging Services Committee and a participant in DeKalb County's Bridge Builders. He has also served on the boards of DeKalb Senior Connections, a provider of quality services to the elderly, and of the DeKalb County Senior Citizens Advisory Council.
Isakson Living is Atlanta's leading developer of residential communities offering a continuum of care for adults ages 55 and older. Isakson Living upholds a personal and professional commitment to empowering members through groundbreaking wellness opportunities, concierge medicine and hands-on involvement in their communities. Isakson Living has won multiple awards for its flagship community, Park Springs in Stone Mountain, Ga., and Peachtree Hills Place in Atlanta, currently in development. For more information on Isakson Living, visit http://www.isaksonliving.com or call 770-559-4829.
# # #