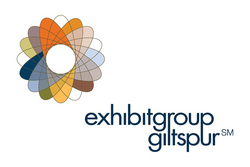 The West Coast is a vital part of EG's success, and bringing Julie and Steve on board will help us cultivate further growth while ensuring the innovative, attentive client service that is EG's hallmark with clients
Los Angeles (PRWEB) March 19, 2009
Exhibitgroup/Giltspur (EG), a leading experiential marketing agency known for creating meaningful and memorable brand experiences, today announced the addition of two new members to its global sales and marketing team. Account executive Julie Walker and business development veteran Steve Riches will provide marketing strategy and counsel to local and international clients from EG's Los Angeles client care center.
"The West Coast is a vital part of EG's success, and bringing Julie and Steve on board will help us cultivate further growth while ensuring the innovative, attentive client service that is EG's hallmark with clients," said John Jastrem, president and CEO, Exhibitgroup/Giltspur. "These new additions bring some of the best thinking in the industry to our clients."
With more than 20 years of exhibit industry expertise, Julie brings a wealth of knowledge to her role as account executive. Prior to joining EG, Julie worked as a senior account manager at Premier Displays and Exhibits where she was responsible for the coordination of trade show programs and permanent installation projects for clients including Disney, Warner Bros., Epson, Coldwell Banker, Discovery Channel, and Animal Planet. Julie is skilled in graphic production, fabrication, installation and dismantle, on-site support, account management and sales. Her industry insights help her integrate many cross platform and turnkey solutions into every client's event marketing project.
"I am so happy to be back working at EG again," said Walker. "Our new leadership, talent and commitment to our clients is the key to this renaissance as the industry's trusted leader and innovator."
Steve Riches joins EG with more than 18 years of experience in global face-to-face marketing. In his new role as vice president of business development, Steve will be responsible for the growth and management of EG's integrated marketing programs for clients worldwide. Prior to joining EG, Steve served as the vice president of global services at DisplayWorks (formerly MICE North America), where he was responsible for the creation of a worldwide strategic partner network, business development, and global program management for clients including Honeywell, Playboy Enterprises and the University of Southern California. Born and raised in England, Steve holds dual citizenship in the U.S. and the EU, and is fluent in English, French and Spanish.
"I'm impressed by how John and his team have turned the company around and created a truly client focused organization. It's an exciting time to be at EG and I am glad to be back!" said Riches.
"Steve and Julie are highly knowledgeable, charismatic, and results-driven individuals, and I'm confident that they will generate great results for our clients," said Jastrem.
About Exhibitgroup/Giltspur
Exhibitgroup/Giltspur (EG) is an award-winning experiential marketing agency known for creating meaningful and memorable connections between leading companies and their customers. By producing powerful brand experiences through exhibits, events, mobile marketing tours, permanent installations, and temporary retail environments, EG helps clients accelerate the sales process, deepen brand loyalty and consistently deliver superior results. The company also creates branded entertainment experiences that surprise and delight audiences worldwide. Backed by the financial strength of its parent company, Viad Corp (NYSE: VVI), EG employs more than 600 professionals in 28 client care centers throughout the world. For more information, go to http://www.e-g.com.
###