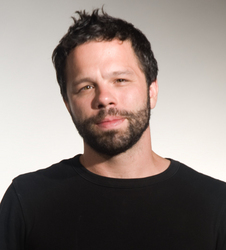 Bringing Christian onboard at RL&A is extremely exciting for us as we continue to strengthen our digital offerings
Mt. Kisco, NY (PRWEB) March 21, 2009
Robin Leedy & Associates (RL&A) , a full-service health, beauty and lifestyle PR firm in Mt. Kisco, N.Y., serving a variety of national brands, announces the addition of Christian Brucculeri as Chatter RL&A's director of social media. Chatter RL&A is the company's digital and social media division, providing a range of services, including viral marketing, social media, blogging and "vlogging" relations, widget production and search engine optimization.
While social/digital media has been an important element of campaigns targeting younger audiences, according to The New York Times (February 23, 2009), more than 60 percent of baby boomers are now avid consumers of social media, such as blogs, forums, podcasts and online video, up from roughly 40 percent a year ago. "Younger people have been heavy social and digital media users for some time, getting much of their news and information via the Internet, but now virtually all age groups are quickly catching up and can no longer be forgotten in the digital/social media mix," says Brucculeri, who has worked on digital campaigns for Macy's, Schick, Energizer and Snapple.
"Bringing Christian onboard at RL&A is extremely exciting for us as we continue to strengthen our digital offerings," says Robin Russo, RL&A president. "Social media and its adaptable messaging clearly belongs under the PR umbrella, and Christian's hands-on, creative background will greatly enhance both the breadth and effectiveness of the digital programming we offer to our clients."
As social media continues to play an increasingly important role in PR programs, being able to grow and enhance our Chatter RL&A offerings and capabilities is critical, she adds. "Complementing our traditional media relations, Christian will help us reach our clients' target consumers right where they are talking about their category, brand or topic, through social media."
As a senior account director for YouCast Corporation where he spent several years, Christian played a central role in transforming the YouCast product from a marketing vehicle for bands and Web products into a platform for major consumer brands to enter and participate in the online conversation. In the last several years, Christian developed and activated successful social media/digital campaigns for Pepsi, Pandora Radio, KFC, Triaminic, Sony, Warner Bros. Entertainment and others.
Christian began his marketing career as an intern for Bullygoat Records (Warner Bros.) where he helped launch Active Rock & Metal bands in digital media. Promoted to director of Artist Management for Zen Media Group in 2004, Christian was responsible for managing online strategies for Anthrax, Mudvayne (Epic Records), Otep (Capitol), Bloodsimple (Warner Bros) and Krista (J/RCA Records). He holds a BBA in Management from The George Washington University and is currently an MBA student at NYU's Stern School of Business.
John Whitcomb, social media coordinator at RL&A for the past year and a half, will report to Christian and together with him, help enhance Chatter RL&A's cutting edge digital and social media campaigns. For more information about what Chatter RL&A can do for your brand or company, contact Christian.
For more RL&A news, visit http://www.robinleedyassociates.com, or the online newsroom at http://www.corporatenews.net/cgi-bin/pc200v3.php?pccl=24862
###