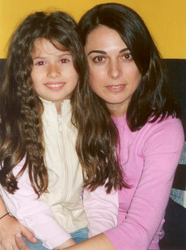 New York, NY (PRWEB) March 23, 2009
Lana Todorovich, Senior Vice President of Warnaco's Calvin Klein (CKU) division, has been chosen by the National Ethnic Coalition of Organizations (NECO) to receive the Ellis Island Medal of Honor on Saturday, May 9th 2009. Each year, NECO awards the Ellis Island Medal of Honor to outstanding American citizens who live a life dedicated to community service, promoting American values, and building bridges between ethnic communities living within the United States and abroad. NECO was created in 1984 on the conviction that the diversity of the American people is what makes this nation great.
Todorovich grew up in Belgrade, Serbia, the former Yugoslavia, and immigrated to the United States in 1985. She settled in New York where she was drawn into the exciting world of fashion, which became her calling and inspiration. Lana's career took her through various executive positions in companies such as Jones New York and Gottex, before landing her in Warnaco Inc. in 2000. Warnaco is a multi-billion global apparel leader that designs, sources, markets, and distributes products under highly recognized brand names, including Calvin Klein, Speedo, and Chaps. Lana currently holds the position of Senior Vice President for Warnaco's Calvin Klein (CKU) division.
In 2002, during a trip to her homeland, Lana and her family had the opportunity to visit several refugee centers in Serbia. Moved by this experience, Lana Todorovich established the Circle of Hope Children's Foundation , with the mission of providing relief to orphaned and refugee children who were suffering from isolation, poverty and displacement due to the war in former Yugoslavia. The Foundation's initial goal was to provide aid to children who had lost their parents, or whose parents were unable to care for them in the aftermath of the war. Since its inception, however, the Foundation's goals have broadened to include delivering aid and medicine to orphanages in Serbia, delivering clothing and food parcels to refugees in Kosovo and providing books and classroom materials to refugee children from Bosnia. Moreover, Circle of Hope recently expanded its work to the US by supporting after-school programs for inner-city teens in the Bronx and distributing books and school kits to homeless children in New York City.
Lana Todorovich will be honored at this year's ceremony on Saturday, May 9th, 2009. The Ellis Island Medal of Honor ranks among this country's most prestigious awards officially recognized by both the US Senate and the US House of Representatives. Six Presidents of the US have received this award as well as many Members of Congress, prominent scientists, athletes, entertainers, corporate executives and philanthropic entrepreneurs.
###