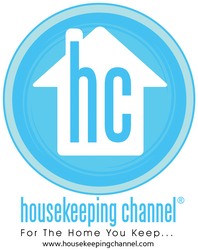 HousekeepingChannel.com lists IICRC-Certified and WoolSafe Approved firms to help consumers find companies qualified to expertly care for their wool-rich furnishings
(Vocus) March 25, 2009
Boise, Idaho -- If you've purchased wool carpets, rugs, or even upholstery, you've made a wise--and significant--investment in the beauty and longevity of your home décor. The soft, natural fibers of wool are durable and resilient, resisting matting, crushing and soiling. And wool ages gracefully, retaining its original appearance for years longer than many synthetic fibers.
However, proper care is essential to its longevity. Use of the wrong cleaning methods or cleaning products can cause unsightly and sometimes permanent damage and shorten its useful life. To maximize your investment and ensure your wool flooring or upholstery remains serviceable and attractive for decades, hire certified professionals with specialized training in the care of wool.
The Institute of Inspection, Cleaning, and Restoration Certification (IICRC), an ANSI-accredited non-profit certifying body for the cleaning and restoration industry, has recently approved the WoolSafe Fabric Care Specialist online training course for two Continuing Education Credits (CECs) to provide registrants with additional education and training in the care of wool.
Homeowners can find IICRC-Certified and WoolSafe Approved Service Providers listed in The Housekeeping Channel's Home & Cleaning Services Finder. The IICRC partners with HousekeepingChannel.com to educate consumers about the importance of proper cleaning and hiring certified cleaning companies.
"HousekeepingChannel.com lists IICRC-Certified and WoolSafe Approved firms to help consumers find companies qualified to expertly care for their wool-rich furnishings," says Allen Rathey, president and founder of The Housekeeping Channel. "We want them to know about the expertise of IICRC technicians, especially those who have taken courses through WoolSafe."
The WoolSafe program has been available in Great Britain and a handful of other countries as an in-person classroom training course. The new online training program makes it readily accessible in North America and around the world.
The course offers instruction in proper cleaning methods specific to wool or wool-rich carpets, rugs, and upholstery. The topics participants learn about include:

The history and characteristics of wool
Wool fiber structure and cleanability, as well as its limitations
Potentially damaging chemicals and cleaning methods
Spot removal and other cleaning challenges, along with solutions
Upon successful completion of the course, the participant earns the WoolSafe Fabric Care Specialist designation. His or her company is eligible to apply to become a WoolSafe Approved Service Provider. A WoolSafe Approved Service Provider may use the WoolSafe logo in its advertising and promotional materials.
To ensure you are hiring cleaning technicians with specialized knowledge to preserve the beauty and longevity of your high-value wool, look for IICRC Certification, the WoolSafe logo, or search the listing of qualified service providers at http://www.housekeepingchannel.com, http://www.iicrc.org, or http://www.woolsafeusa.org.
About the IICRC
The Institute of Inspection, Cleaning and Restoration Certification (IICRC) is an ANSI-accredited non-profit standard writing and certifying body for the flooring inspection, floor covering and specialized fabric cleaning and disaster restoration industries. Organized in 1972, the IICRC currently represents more than 5,300 Certified Firms and more than 45,000 Certified Technicians in 30 countries. The IICRC, with participation from the entire industry, sets standards for inspection, cleaning and disaster restoration. IICRC does not own schools, employ instructors, produce training materials, or promote specific product brands, cleaning methods or systems. It approves schools and instructors that meet the criteria established by the IICRC. IICRC also serves as a consumer referral source for Certified Firms and Inspectors. Please visit http://www.IICRC.org or http://www.CertifiedCleaners.org for more information.
About The Housekeeping Channel
The Housekeeping Channel (http://www.housekeepingchannel.com) (HC) strives to be the Web's most comprehensive storehouse of factual information for consumers and media on achieving a cleaner, more organized and healthier indoor environment. The site provides how-to tutorials, news and reviews regarding the latest innovations in the cleaning industry, time-saving systems and motivation for keeping a better house. HC is a respected source of information relevant to cleaner, healthier homes, and has been cited or quoted by national media including US News and World Report, Newsweek, Real Simple and major news outlets. HC's Advisory Board helps ensure the technical accuracy of its content (See: http://www.housekeepingchannel.com/aboutus.php ).
About WoolSafe
The WoolSafe Organisation is an independent testing and certifying body, which began in 1991 as a testing and certification program for carpet maintenance chemicals. By 1998, it had grown to encompass professional carpet cleaning and inspection represented in countries on four continents. WoolSafe was the first organization to perform independent testing and accreditation of cleaning products, and train cleaning companies in best practices regarding the use of approved products. WoolSafe remains involved with the development of national and international standards and codes of practice. For more information, see http://www.woolsafe.org, or its North American site, http://www.woolsafeusa.org.
Media Contact:
Allen Rathey, 208-938-3137
###