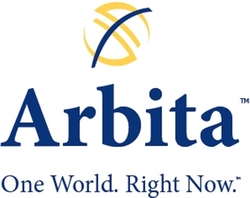 Sourcing Critical Talent with Lean Budgets (Part 1).
Minneapolis, MN (PRWEB) March 26, 2009
Arbita, a provider of recruitment marketing technology and media planning services, announced today they are a sponsor, exhibitor and speaker at ERE Expo 2009 Spring, March 30 – April 1, 2009. At the Expo, Arbita plans to showcase numerous new products, partnerships and industry initiatives.
"The fact that these are challenging times for the recruitment industry and the broader marketplace cannot be ignored," said George LaRocque, EVP Sales and Marketing, Arbita. "The ERE Expo will provide us all with an opportunity to share strategies and plot a course for the changes our industry badly needs, not only to address the economic downturn but also to improve our core recruitment tools and techniques for the future. Arbita has demonstrated leadership and resolve through tough times before, and we stand prepared to help our clients navigate these new challenges."
In recent months, Arbita has launched several new products, partnerships and strategic initiatives aimed at providing corporate recruiters with innovative solutions for getting more accomplished with fewer resources. New products and services include:

Arbita OnePost – Free job posting software available at http://www.arbita.net
Arbita OneSource – Candidate sourcing platform that helps recruiters rapidly identify hard-to-find candidates on the Internet
Arbita OneWorld – Comprehensive bundle of recruitment marketing technology and services including recruitment marketing analytics, career web site development, SEO and SEM, recruiter and sourcer development, and free job posting software
Arbita ACES – Arbita Consulting and Education Services led by Shally Steckerl and Glenn Gutmacher
In addition to new products and services, Arbita has engaged several new partners, including:

Broadlook Technologies – Developers of the world's most advanced Internet research tools
The Future of Talent Institute – Kevin Wheeler's consortium of organizations and individuals who explore emerging issues in talent management, staffing, recruiting, employee development, retention and leadership development
SmartRecruiters – A free and easy applicant tracking system for corporate recruiters from MrTed
Arbita has also garnered much attention this year for their launch of the Recruitment Genome Project, the most ambitious research program ever deployed to map the building blocks of successful recruiting initiatives. Thousands of industry professionals have already participated in the project by completing surveys and interviews. Although this is a multi-year project, a report of initial findings will be available at ERE Expo 2009 Spring.
Shally Steckerl, Executive Vice President, Arbita will lead a pre-conference workshop on March 30 at 10:00 a.m. along with David Szary of Recruiter Academy. The workshop is a master session entitled "Sourcing Critical Talent with Lean Budgets (Part 1)." Part 2 of the master session will begin at 2:00 p.m. on the same day. Also leading a pre-conference master session are Kevin Wheeler and Susan Burns, Future of Talent conference founder and lead, and executive director respectively.
For more information about ERE Expo 2009 Spring, visit http://www.ere.net/events/2009/spring/
About Arbita:
Since 1993, Arbita has been connecting leading employers with the best talent on the Internet, all over the world. Our recruitment marketing technology, media and services have been developed with the belief that every client deserves a partner with their best interests at heart. Arbita is based in Minneapolis, Minnesota and on the Web at arbita.net.
This press release was distributed through eMediawire by Human Resources Marketer (HR Marketer: http://www.HRmarketer.com) on behalf of the company listed above.
###