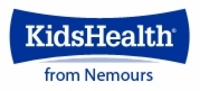 KidsHealth adds significant value to Emmi Solutions' pediatric education and the partnership is a direct reflection of our mission - to create value for health care consumers by providing interactive, web-based conversations that enable them to take more active and informed roles in their own health care
Chicago, IL and Wilmington, DE (Vocus) March 26, 2009
Emmi Solutions®, the award-winning Chicago-based creator of interactive health care education and information programs, and KidsHealth®, the largest provider of online pediatric health information, have teamed up once again to further advance pediatric health care via their new web-based educational product: Emmi® + KidsHealth®.
In addition to the current EmmiKids® programs created together, Emmi + KidsHealth offers new programs for common pediatric procedures such as lumbar puncture, appendectomy, and blood transfusion. The product combines Emmi Solutions' interactive platform with KidsHealth's doctor-approved health information, resulting in an engaging, easy-to-use education tool for pediatric patients and their families.
"KidsHealth adds significant value to Emmi Solutions' pediatric education and the partnership is a direct reflection of our mission - to create value for health care consumers by providing interactive, web-based conversations that enable them to take more active and informed roles in their own health care," says Jordan Dolin, co-founder and vice-chairman of Emmi Solutions. "Emmi + KidsHealth exemplifies 'the power of conversation' provided by the Emmi programs."
For pediatric patients and their families, this partnership provides an engaging, interactive, and understandable tool to help manage their expectations before, during, and after a medical procedure. Clinicians can "prescribe" Emmi + KidsHealth in order to manage the delivery of vital, patient-centered health information
"Emmi + KidsHealth promotes important patient/physician communication by extending the reach of clinicians beyond bricks and mortar and into the comfort of the patient's own home," says Neil Izenberg, MD, founder and editor-in-chief of KidsHealth. "The ability to reach patients anywhere an Internet connection is available promotes the understanding and retention of relevant information and helps creates informed and involved patients."
"Emmi + KidsHealth will help increase patient and physician satisfaction, improve quality and safety outcomes, enhance operational efficiencies, and help hospitals mitigate and manage risk," adds Dolin.
To view a demo of Emmi + KidsHealth, please follow the URL and instructions below:
1. Click here to open Emmi + KidsHealth demo
2. Enter the following birthday: January 1, 1970
3. Enjoy!
About Emmi Solutions, LLC
Emmi Solutions, LLC, is the creator of technology-based communication solutions and producer of award-winning Emmi programs. Hospitals and healthcare organizations nationwide use Emmi to engage patients and positively impact the patient experience across the continuum of care. Whether it's helping people prepare for a procedure, manage a chronic disease, or successfully live with a medical device, every detail of the Emmi platform is designed with a single goal in mind: to improve the patient experience. Emmi Solutions' clients and partners know the benefits of engaging patients to take an active role in their care: increased patient satisfaction, enhanced patient-physician relations, increased operational efficiencies, risk mitigation, and improved quality and safety. For more information Emmi Solutions' unique interactive products and services, please visit emmisolutions.com.
About KidsHealth®
KidsHealth creates engaging online, print, and video media about a wide range of health and family issues. KidsHealth licenses online content, which can be private-labeled and displayed on a licensee's website. KidsHealth has a physician-directed, professional editorial staff - and is the largest resource of online children's health, behavioral, and developmental information written for three distinct audiences: parents, kids, and teens. KidsHealth content is also available in Spanish. KidsHealth is part of Nemours, one of the largest nonprofit organizations devoted to children's health. For more information about KidsHealth, please visit kidshealth.org/mktg/intro
Media Contacts:
Jordan Dolin
Emmi Solutions, LLC
(312) 236-3650 (o)
(312) 568-4064 (d)
jdolin(at)emmisolutions.com
Ryan Biliski
KidsHealth
(302) 651-4046
biliski(at)KidsHealth.org
###