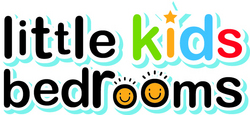 We have had to spend a lot of time looking at ways to reach the UK market but at the same time we wanted to capture the rest of the world.
(PRWEB) March 31, 2009
Rumour has it there is a global credit crunch, Little Kids Bedrooms Ltd., may disagree.
Given the current economical climate Little Kids Bedrooms have not succumbed to the current global financial situation but actually looked at the situation as an opportunity to capture and seize the current market.
Jacqui Donaldson founder and director of LKB said, "Everyone is aware there is a global recession, however, what we have homed in on is that people still want to spend, they may not have the same amount of available funds to spend each month, but what we have found is that people are becoming more aware of their shopping habits. They want to shop around to pick up that extra bargain as there are so many good deals to be had in the marketplace especially at a time like this.
Online is the perfect place to do this, fantastic buys all done from the comfort of your own home and delivered straight to your door!"
What Little Kids Bedrooms have done is take a step back and look at what consumers are looking for, selling ranges of fantastic products all at affordable prices and at the same time not compromising on the quality. They offer their customers the challenge of finding their products cheaper elsewhere, and if they do, they'll refund the customer 110% of the difference. You can't say fairer than that!. See their price promise at http://www.littlekidsbedrooms.com/110-price-beat-promise-f5
Offering their products globally is a challenging prospect, one that they relish with open arms, Jacqui says "We have had to spend a lot of time looking at ways to reach the UK market but at the same time we wanted to capture the rest of the world." With around 30% of sales emanating from the international market, it shows that the initial hard work in ensuring that they had sourced out competitive products and shipping rates is paying off.
Little Kids Bedrooms Ltd is fairly new to the market, they launched their website Littlekidsbedrooms.com in November 2008. Their goal from the outset was not only to target the UK market but they went out in order to capture the US as well as the rest of the world, and in a difficult climate are proving they are succeeding with international sales growing by 100% every month since January. Customer feedback shows they are selling the right products and the increasing volume of sales each month speaks for itself.
Little Kids bedrooms ventured into the market of selling children's bedroom products, everything you need to complete a child's bedroom. However, the difference between this website and many others that sell children's bedding and accessories is that Little Kids Bedrooms recognise that children grow up very quickly and with the added pressure of all the ever-changing TV superheroes and cartoon characters, their favourite characters change constantly, e.g. one month Batman being popular and the following month Star Wars. Parents are under increasing amounts of peer pressure to give their children what they want and Little Kids Bedrooms would like to think that with their affordable range of children's bedding products they have made children's dreams come true.
###