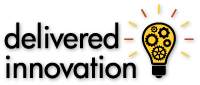 Software-as-a-Service has taken the IT world by storm, offering turnkey application deployment and less management headaches. But IT's job hasn't vanished — it's changed
Park Ridge, IL (Vocus) March 30, 2009
The announced shutdown of the Coghead platform left many companies and developers in shock, scrambling to move applications and data to new homes before it was too late. The event raised awareness of potential business disruption when changing SaaS providers. Delivered Innovation founder and CTO Michael Topalovich will share his own experiences with moving customers from Coghead and other platforms to new providers at Interop Las Vegas 2009, happening May 17-21 at the Mandalay Bay Convention Center.
Topalovich will join thought leaders from Symphony Services, Boomi, and Forrester Research for the 'Honeymoon and Divorce: Changing SaaS Providers' panel session at the Interop SaaS Conference on Tuesday, May 19, from 4:00 – 5:00 PM.
"Switching software is hard enough to do when you run it in-house. But when you're moving from one SaaS provider to another, you face new challenges. You may not own your data; you may miss features you didn't know you were using; and custom code build for one SaaS platform may need rewriting on another," Interop notes in the description for the 'Honeymoon and Divorce' session. "This panel of end-users who've made the jump shares lessons learned from SaaS migration."
Delivered Innovation has migrated customer SaaS applications to new providers, and has also migrated its own Lead Model application from Coghead to the Force.com platform from salesforce.com.
"Software-as-a-Service has taken the IT world by storm, offering turnkey application deployment and less management headaches. But IT's job hasn't vanished — it's changed," according to the description for the Interop SaaS Conference. "From managing application sprawl to customizing SaaS portals, from monitoring performance to ensuring tight security, there is a new role for IT teams in a SaaS world."
Delivered Innovation is offering a 40% discount on Interop conference passes and free expo passes at SaaSkatoon, the Delivered Innovation SaaS blog. The discount code is available at: http://www.saaskatoon.com/2009/03/27/delivered-innovation-founder-to-present-at-interop-las-vegas-2009/
About Interop ®:
Interop ® drives the adoption of technology, providing knowledge and insight to help IT and corporate decision-makers achieve business success. Part of TechWeb's family of global brands, Interop is the leading business technology event series. Through in-depth educational programs, workshops, real-world demonstrations and live technology implementations in its unique Interop Net program, Interop provides the forum for the most powerful innovations and solutions the industry has to offer. For more information about these events visit http://www.interop.com .
About Delivered Innovation:
Delivered Innovation focuses on the design and delivery of Software as a Service (SaaS) business applications using next-generation cloud computing technologies. As a Force.com ISV partner, Delivered Innovation builds custom SaaS applications that can extend Salesforce CRM or stand alone. For clients looking to commercialize application concepts, Delivered Innovation provides go-to-market strategy services to help entrepreneurial individuals and companies create new revenue opportunities with SaaS. For more information, visit http://www.deliveredinnovation.com.
###