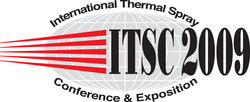 Daryl's greatest satisfaction has come from impacting the lives of others and supporting their success
(Vocus) March 31, 2009
Three leaders and innovators who have shaped the past, present and future of thermal spray technology will be inducted into the Thermal Spray Hall of Fame this May.
The Hall of Fame was established in 1993 by the ASM Thermal Spray Society to recognize and honor outstanding leaders who have made significant contributions to the science, technology, practice, education, management and advancement of Thermal Spraying. "The Hall of Fame is a bond between our industry's past and its future," said TSS President Mitch Dorfman, Sulzer Metco (US). The inductees for 2009 are:
Daryl E. Crawmer, Thermal Spray Technologies, Inc.
"For advancing thermal spray technology through numerous innovations in equipment and process design, and for being an invaluable source of information and advice to the thermal spray community."
Crawmer's 37-year career in thermal spray began in 1972, when he joined Battelle Memorial Institute. He is currently Director of Technology for Thermal Spray Technologies in Sun Prairie, Wisc. Crawmer's career in thermal spray has included R&D, engineering, manufacturing and most important, mentoring. "Daryl's greatest satisfaction has come from impacting the lives of others and supporting their success," Dorfman said. Crawmer is also a long-time member and former vice chair of the Journal of Thermal Spray Technology Committee.
Akira Nakahira, TOCALO Co., Ltd.
"For the development and industrialization of innovative thermal spray coatings, fostering one of the world's largest thermal spray job shop companies, and for the advancement of thermal spray as a fundamental technology."
Nakahira is chairman and CEO of TOCALO Co., Ltd., and president of the Japan Thermal Sprayers Association. He has been engaged in the thermal spray business, including sales, production, R&D and management, for 51 years. He was the vice chair for two leading worldwide thermal spray events, ITSC '95 in Kobe and ITSC 2004 in Osaka.
Anatolii N. Papyrin, Cold Spray Technology, LLC
"For outstanding scientific and technological contributions to the research and development as well as the commercialization of the cold spray process."
The president of Cold Spray Technology LLC in Albuquerque, N.M., Papyrin supervised the R&D work that led to the creation of the cold spray process. Since 1994, he has worked on developing and improving cold spray at the National Center for Manufacturing Science in Ann Arbor, Mich., at Pennsylvania State University, and at Ktech Corporation in Albuquerque.
The three Hall of Fame inductees will be acknowledged during the Plenary Session of the International Thermal Spray Conference (ITSC) on May 4 in Las Vegas. For more information about ITSC 2009, visit http://www.asminternational.org/itsc.
Thermal spray is a coating process that provides a functional surface to protect or improve the performance of an affordable substrate or component. Nearly any kind and form of material can be thermally sprayed - which is why thermal spray has been used worldwide to provide corrosion protection, protect from wear and abrasion, and restore and repair components.
Thermal spray processes and deposited materials have resulted in cost-effective coating solutions for the aerospace, industrial gas turbine, petrochemical and gas, and automotive industries. For more information about thermal spray technology and the ASM Thermal Spray Society, visit http://www.asminternational.org/tss.
###