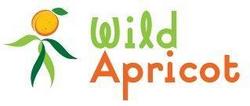 Wild Apricot replaces up to seven different systems with one easy-to-use software solution
Toronto, ON (PRWEB) April 20, 2009
This Earth Day millions of people around the world will stop and do something good for the planet. What started as a grassroots demonstration in 1970 has grown into worldwide phenomena with participants from more than 170 countries. While Earth Day may have gone global, it still remains a grassroots movement made up of local initiatives focused on improving the environment. As the event grows each year, so does the role of the Internet as an organizing tool that can bring together backyard activists and serious environmentalists all focused on a common goal. Plus, the Internet is also helping organizations reduce their environmental impact. How? They're going green by going online using Wild Apricot website and membership management software to share their passion while eliminating paper at all levels of their organizations.
"Wild Apricot replaces up to seven different systems with one easy-to-use software solution," says Dmitry Buterin, Wild Apricot's 'Chief Apricot.' "It's a powerful organizing tool, allowing you to integrate discussion forums, event calendars and e-newsletters into your website. Groups that do a lot of events and outreach will see savings on printing and postage costs increase quickly while their environmental impact decreases. Ultimately it allows you to invest your resources in your cause and your community, instead of in expensive software and IT service."
More than 15,000 clubs, associations and non-profit organizations are already using Wild Apricot. Groups as diverse as neighborhood watch associations, citizen advocacy groups, grassroots charities, youth clubs and entrepreneurial associations are mobilizing online – recruiting new volunteers, raising funds, energizing their community members, promoting causes and sharing their passion – discovering how Internet helps them to be agents of change.
Here are three organizations using Wild Apricot to help improve the environment year-round.
In North Carolina, the White Oak – New Riverkeeper Alliance (WONRA) is working at the grassroots level to restore and protect the White Oak and New Rivers by advocating the environment and enforcing the laws to protect it. The organization works hard to educate the public about how they can effectively change their environment by taking care of these rivers.
WONRA gets the information out to its members through its website and e-mail, limiting paper use in the process. Local residents are given the opportunity to sign up on the website for "Action Alerts" on issues affecting the environment in their area so they can mobilize. Residents can also help with the environmental movement by signing up for yearly memberships online.
Arizona-based Green to Gold Business Network is a non-profit business organization working to promote, support, nurture, and grow socially and environmentally responsible "green" businesses. These businesses ensure that both people and the environment will benefit from customers or clients doing business with them.
Event planning is paperless with Green to Gold. For example, its annual Earth Day luncheon on April 24 lets guests register online through a simple process. Costs are saved by taking paper out of the equation and the environment benefits as well.
Finally, California Ships To Reefs (CSTR) is an organization committed to creating artificial reefs along the California coastline with sunken ships. One of its major projects, completed in 2000 in San Diego, was the reefing of the HMCS Yukon, a Canadian Navy frigate. Since then, it's been providing a habitat to fish and other underwater species, as well as generating approximately $4.5 million per year into the local economy through local diving tours.
Supporters of CSTR can find out more through its monthly newsletter which is posted on its website. The publication communicates the latest news and initiatives to supporters and lowers paper usage in the process, another way CSTR is looking out for the environment.
About Wild Apricot
Wild Apricot is web-based software-as-a-service designed for charities and non-profits, associations and clubs. More than 15,000 organizations have already registered to use Wild Apricot service - integrated website content management, membership database, member self-service portal and event registration, e-mail communication, blogs and forums, and online payments. With pricing starting at just $25 per month and with a product designed for non-technical users, Wild Apricot can help even the smallest associations, non-profits and communities.
Contact: Dmitry Buterin, Wild Apricot
416-410-4059
Colin Trethewey, Loud Frogs PR
613-220-2654
###