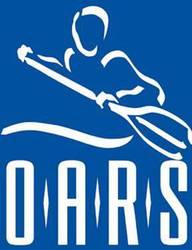 I've been an independent traveler my entire life
Angels Camp, CA (Vocus) April 21, 2009 -
One of the best investments you can make in economically challenging times is to spend money wisely on a journey with family and friends. O.A.R.S. (Outdoor Adventure River Specialists), an eco-savvy adventure travel company celebrating its 40th anniversary this year, offers all-inclusive whitewater rafting, sea kayaking, hiking and multi-sport adventures packaged to maximize your vacation dollars.
Consider the value of an O.A.R.S. adventure: river rafting, relaxing on big sandy beaches, soaking in natural hot springs, hiking, fishing, wildlife viewing, comfortable catered camping under a star-strewn sky, freshly prepared gourmet meals (without the mess or clean up), storytelling and laughing around a campfire and creating life-time memories with friends and loved ones. These are experiences that remain relevant regardless of the economic or political climate.
George Wendt, Founder and President of O.A.R.S., observed recently from the company's Northern California headquarters, "During periods of a depressed economy, more so than any other time, people want simple, inexpensive entertainment that makes them feel good. It may seem like an unusual time to take a dream vacation, given our country's current economic climate, but sometimes you just have to take the plunge. We manage the logistics, including meals and sleeping arrangements, which can be difficult to attain during peak travel periods, so travelers can simply relax and enjoy their time away from daily routines. The value of a river trip is priceless."
O.A.R.S. offers trips to fit a multitude of budgets, including quick family getaways and vacations to 10 of America's most iconic national parks. The carbon-neutral outfitter offers inexpensive 1/2-day sea kayaking excursions in Yellowstone National Park and rafting trips in Dinosaur National Monument for less than $100 per person. One-day California rafting trips start at just $99 per person and multi-day all-inclusive rafting vacations throughout the West start at less than $176 per person per day. The company's guests include young families, retired couples, professionals and students, with and without any prior outdoor experience.
"I've been an independent traveler my entire life," stated freelance photographer and adventure traveler, Tracy Barbutes. "I jumped at the opportunity to travel with O.A.R.S. through the Grand Canyon last year. I appreciate having had all the logistics, big and small, arranged for me. In the end, my biggest concerns were which clothes to pack and what camera gear to take. One or two phone calls to the office was all the time it took to make arrangements for an 18-day trip of a lifetime. I can't imagine what it would have cost to put together a trip like that, let alone the time it would have taken to organize the details. O.A.R.S. has relationships with local hotels, so I didn't have to worry about where I would stay before and after rafting. And while on the river, our group felt like we had the canyon all to ourselves and everything was taken care of. Priceless!"
Since 1969 O.A.R.S. has set the standard in first-class rafting, sea kayaking, hiking and multi-sport vacations, with destinations and unparalleled experiences on over 35 rivers and coastlines of the world. O.A.R.S. caters to active travelers of all ages and abilities with more than 75 unique itineraries worldwide, including one-day and weekend escapes. For more information on O.A.R.S. eco-friendly adventures, including a free 84-page color catalog, call O.A.R.S. at 1-800-346-6277, email the company at info (at) oars (dot) com or visit http://www.oars.com.
Contact:
Steve Markle
209-736-2407 ext. 716
###