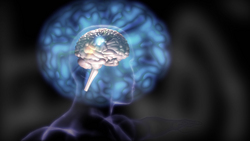 This is a time of great activism and a time when people are demanding more effective and affordable health care choices in line with their personal beliefs
Larkspur, Calif. (PRWEB) April 29, 2009 -
A new documentary that questions the exclusive role of genetics in human biology will have its U.S. premiere next month, and the filmmakers hope it inspires a world-wide movement that accelerates the emerging alternative health care field of bioenergetics into mainstream medicine. The Living Matrix filmmakers also announced a program to engage the power of community forums to inform and inspire people interested in bioenergetics.
The Living Matrix premieres May 18th and 19th at The Lark Theater in the film-enthusiast, healing arts "Mecca" of Marin County, Calif.
Directed by San Francisco-based filmmaker Greg Becker, and produced by Harry Massey, an entrepreneur in bioenergetics and informational health care in Poole, England, The Living Matrix mixes new science, recovery stories, and 3D motion graphics to take the provocative discussion of quantum physics, energy fields, and consciousness and apply it to health and healing. It is the first documentary film to bring together academic and independent researchers, practitioners, and science journalists whose work reveals scientific evidence that energy and information fields, not genetics, control health and well being. These include internationally known healer Dr. Eric Pearl; cellular biologist and former Stanford University professor Dr. Bruce Lipton; science author Lynne McTaggart; and former U.S. astronaut Dr. Edgar Mitchell, among others.
Through in-person interviews and dramatized video vignettes of people who recovered from chronic illness - including a five-year-old boy born with cerebral palsy, an osteopathic doctor with a brain tumor, and a housewife bedridden with chronic fatigue syndrome - the film demonstrates the effectiveness of bioenergetic medicine where traditional medicine is limited.
Community Forums
To encourage discussion, inspiration, and activism, simultaneous with the premiere, the filmmakers will launch a program of hosted screenings that groups can arrange through the film's Web site. Besides home screenings, the filmmakers will target special interest communities such as health care conferences, healing arts organizations, and spiritual groups. Support materials, such as posters, flyers, and discussion guides, will be available to market and support hosted screenings.
The filmmakers also will a launch an online social community network to foster discussion, engage grass-roots and word-of-mouth support, and encourage action.
"This is a time of great activism and a time when people are demanding more effective and affordable health care choices in line with their personal beliefs," said Becker. "Through our film and community forums, we want to spread the word that many alternative health care options are backed by reliable scientific research and have real potential to improve lives where conventional medicine might not."
"Consumers increasingly are relying on energy medicine and other complementary and alternative medicines to gain greater control over their health, to treat chronic diseases for which traditional medicine has few options, to reduce health care costs, and to avoid the side effects of drugs and other conventional modalities," said Massey. "The Living Matrix puts the facts in their hands and encourages viewers to become active participants in their health care choices."
Immediately following the premiere screening, the filmmakers will participate in a Q&A session with Marilyn Mandala Schlitz, President of the Institute for Noetic Science, and HeartMath Institute Director Rollin McCraty. Schlitz is also a scientist, anthropologist, author and researcher at Research Institute of California Pacific Medical Center. McCraty is an author, speaker and adjunct professor at Claremont Graduate University.
Premiere tickets are available for the first night and include reserved seating and a pre-screening cocktail reception with the filmmakers and participants in the film. Tickets are available online. DVDs of the film are available for U.S. $20 at the premier and from The Living Matrix Web site.
Worldwide Distribution
The Living Matrix also is scheduled to screen at The Asia Consciousness Festival in Hong Kong on June 5; at the Institute of Noetic Sciences (IONS) Conference in Tucson, June 17-21; ISSEEM Conference in Denver, June 29th; and Dr. Pearl's Reconnective Healing Mastery Conferences in Los Angeles, September 24th and in Amsterdam November 19th. Throughout the world, The Living Matrix will be shown at many other health and healing conferences that will be listed on The Living Matrix website. It will be distributed through publishers worldwide.
Greg Becker is president and founder of Emaginate, an award-winning San Francisco-area film, video and digital media production company. Harry Massey is founder of the Institute for Bioenergetic and Informational Health in Poole, England.
Additional Resources:
Twitter: TheLivingMatrix
See The Living Matrix bookmarks for links to participants' biographies
###