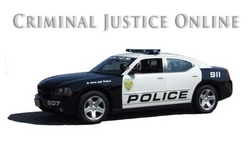 The problem is that not many people know about this great perk, and the flood of financial aid questions on my site prompted me to bring this matter out into the open
Wisconsin Dells, WI (PRWEB) May 7, 2009
Radek M. Gadek, Boston University grad and founder of Criminal Justice Online - an interactive site that offers an in-depth look at criminal justice colleges, degrees, and careers - says: "there has been no better time than right now to start attending college, especially if you are planning to be, or already are, working in law enforcement. At last, there is financial relief for law enforcement hopefuls thinking of college education."
The College Cost Reduction and Access Act of 2007 made it much easier for those seeking or presently working in public service jobs to attend college by lowering the cost of their education through federal loan forgiveness. The dreaded financial burden instantaneously becomes easier to manage through an unprecedented ten year plan towards total Federal Student Loan elimination for police officers, sheriff deputies, state troopers, correctional employees, federal agents, prosecutors, public defense attorneys, members of military, non-profit workers, and other qualifying occupations.
"The problem is that not many people know about this great perk, and the flood of financial aid questions on my site prompted me to bring this matter out into the open " says Gadek.
Radek's site, Criminal Justice Online, is a popular resource used by students, parents, and law enforcement pros. It provides first-hand approach to criminal justice careers and criminal justice degrees online, or on campus, from a perspective of an experienced student and active law enforcement career seeker. Site features include:
Ability to search more than 2,100 criminal justice colleges in the U.S. and U.S. territories available on campus and online
College accreditation and program certification info
Law enforcement career options -- not just your typical police officer and FBI special agent positions
List of top criminal justice programs in the U.S.
Essays on criminal justice topics like terrorism, white-collar crime, corrections, juvenile justice, victimology, punishment and policy
College tips -- from the application process, to class survival methods, to available financial aid options
Ability to comment and ask questions
"Some blame the recession for the inability to obtain a new career, or move up the ladder, but the choice of investing in oneself is often blindly omitted while pointing fingers at a solvable problem. It is widely known that a college educated person has higher odds of getting the career they really want, and can make a cool million more during their lifetime, when compared to an average high school graduate," says Gadek.
About Radek M. Gadek
Radek is a graduate of the renowned Master of Criminal Justice program at Boston University, turned full-time blogger. He has studied at both traditional and online universities, learning on the way that there is virtually no constructive information on criminal justice education and careers on the Web -- at least not all in one place. It's his mission to provide a free and comprehensive resource that is easily accessible to everyone seeking criminal justice academic and career information.
Contact Information:
Radek M. Gadek, Founder
http://criminaljusticeonlineblog.com
(773) 206-3266
###