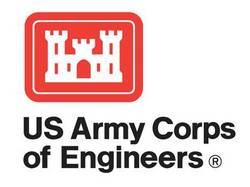 We are looking forward to using this funding to complete some deferred maintenance at our dams and reservoirs and employ folks locally
Albuquerque, NM (Vocus) May 1, 2009
The U.S. Army Corps of Engineers announced Tuesday the list of projects nationwide that will be funded with the recently-passed American Recovery and Reinvestment Act (ARRA) of 2009. The act appropriates nearly $25 million for the Albuquerque District to perform essential civil works construction and operations and maintenance work in New Mexico and Southern Colorado. The act President Barack Obama signed into law on Feb. 17 is intended to help in the recovery of the U.S. economy and stimulate job growth.
Included for the Corps of Engineers are funds for expansion of the campground at Cochiti Dam in New Mexico as well as funds to address maintenance needs at John Martin Dam in Colorado, Cochiti, Abiquiu, Conchas, Jemez Canyon, Two Rivers, and Santa Rosa Dams in New Mexico. Money will also go toward the creation of new jobs in support of needed boat inspections at Corps lakes in Colorado and New Mexico to prevent the spread of invasive species, like the zebra mussel, which cause harm to lake ecosystems and infrastructure.
The act appropriates additional funds for civil works construction projects at Bottomless Lakes State Park, environmental infrastructure for a wastewater treatment facility in Eunice, NM, water system replacement in Questa, NM, water and sewer services in Deming, NM, and design improvements for Santa Cruz Dam.
"We are looking forward to using this funding to complete some deferred maintenance at our dams and reservoirs and employ folks locally," said Lt. Col. Kimberly Colloton, commander of the U.S. Army Corps of Engineers Albuquerque District.
"Small businesses are the heart of our economy," said Daniel Curado, deputy for small business for the Corps in Albuquerque. "The ARRA provides an opportunity for local small businesses to help carry out our mission and participate in the improvement of today's economy. Historically, small businesses play an important role in helping the nation to recover from economic downturns."
For additional information about the projects or about the U.S. Army Corps of Engineers in general, please contact the Public Affairs Office at (505) 379-4636. You may also find detailed information about Albuquerque District projects impacted by the stimulus package at the following website: http://www.spa.usace.army.mil.
###