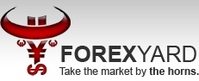 (PRWEB) May 15, 2009
The site now boasts an entire flash based header devoted to explaining the world of forex in easy to understand examples using real time pricing - just like the real thing. It allows traders to understand better what this forex thing is all about. Lee More, COO of the company was quoted as saying "the new site is intent on providing new traders more information on how to trade but also an easier time getting to that information. At the end of the day it is these ew customers that are having the hardest time learning about how forex can be profitable and how to actually get involved. Until now, web sites in the forex world were text based and now we hope to make a serious change to perception. We went visual with explanations, visual with navigation, and visual with understanding. The rebranding effort was meant to show that this new change in attitude wasn't skin deep but rather a concept that went as deep as the actual philosophy governing the brokerage itself. Every employee of the online forex trading company now knows that its a complete makeover and that was what was important for us."
The site had a limited launched on Monday the 27th of April but now is in full release as of May 2nd.
Visitors will notice a more accessible pathway to becoming forex traders and the company is already reporting incredibly favorable feedback from visitors. They used an innovative methodology to learn the opinions of the forex traders visiting there sites: they asked. Sound obvious but Forexyard were so confident in their new site, they added a small banner to the bottom right of the screen paying $50 bonus or cash-back for any feedback on the site, payable upon opening a new account.
Sometimes companies need to be very innovative yet it seems that Forexyard takes simplicity to a new level of innovation making the obvious charming and quite attractive. Visit Forexyard.com today and see for yourself.
###