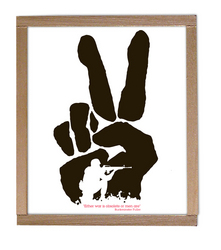 New York, New York (PRWEB) May 14, 2009
Amivectio, the long-awaited clothing line that caters to the men's fashion revolutionaries, officially launched last week. The inaugural spring line is currently available on Karmaloop.com and at select boutique retailers across the country.
The brand's Creative Director Hector Estrada is the fashion veteran who also helped brands that include ECKO, MECCA and TRIKO rise to be industry juggernauts. Together with his friends of the revolution, the team introduces Amivectio.
"Amivectio will deliver useful and groundbreaking designs that will make you feel and look good, while inspiring revolution by design, communication, and community," Estrada says.
Amivectio has already proven to be a testament of streetwear's versatility offering strong messages in a softer, yet more confident voice. It is about being you. Amivectio's design philosophy and goal is to define modern Americana while re-interpreting classic fashion with innovation and functionality, guided by principles of quality, beauty, rhythm, balance, comfort, and inspiration.
Every piece is a functional and innovative re-interpretation of a classic garment: traditional collar button-down shirts with ventilation and adjustment systems; timeless crew neck sweatshirts with added side mobility and chain stitched messages, such as "Truth Seeker"; and classic lightweight knits made of 100% Peruvian Pima cotton that will feature asymmetrical design accents.
Every so often a dramatic change in ideas is needed. This transformation is usually made possible by a group of individuals who make it their passion to create this change and start a revolution. Amivectio is that revolution and embraces those who make it their mission to challenge and alter the system for the good of the masses.
Amivecito is currently available on Karmaloop.com and at select retailers across the country. Visit Amivectio.com for more information.
# # #