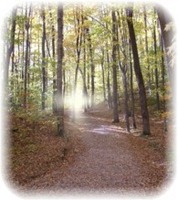 Vancouver, B.C. (PRWEB) May 19, 2009
Theravive.com announces new presence for psychotherapy in Michigan, Florida, and Washington
With a recent primary expansion into Michigan, Theravive has made Counseling Royal Oak now available to accept clients seeking professional psychotherapy. Having individual and family therapy available in Michigan is part of the overall scope and vision of Theravive to be the largest, most trusted provider of psychologists and counselors on the internet. Beginning with Royal Oak, Troy, and Detroit, additional Michigan cities are in the pipeline to come available in the near future.
In Florida, Theravive as recently made the addition of Fort Lauderdale, West Palm Beach, Lake Worth, and Pompano Beach into its growing network. For clients seeking a therapist or counselor West Palm Beach, for example, professional counseling is now available to help bring resolution and healing into their lives. The unique presentation of counselors and psychologists grounded in strong moral values in unlike that of any other mental health directory on the internet.
Theravive is the only professional therapist directory that promotes strong moral values as a foundation for counseling and therapy. In short, believing in saving marriages, in restoring relationships, in individual dignity and the equal value of all people, in marriage & family, in the value of mothers and fathers in the lives of children, in forgiveness, in healing people so that they no longer need counseling (and sometimes even medication), and in safe, non-judgmental therapy.
In addition to Florida and Michigan, Theravive has also increased its presence in the Pacific Northwest. Recent additions such as Kirkland, Bellingham, Olympia, and now counseling Bellevue in Washington State have greatly enhanced the power and scope of their unique therapist directory. The overall vision for Washington State will include additional locations east of the Cascades, south of Olympia, and several cities along the the Kitsap Peninsula. Continued expansion throughout the state of Washington is expected during the course of the year. For individuals and families seeking therapy in the Seattle area, new choices are now available. Marriage counseling Seattle will seek to first restore the marriage, if possible. In the case where a marriage cannot be saved, counseling then aims to restore the individual to health, and to help prevent the circumstances that led to the breakdown for future relationships.
Values Counseling seeks to empower clients by helping them discover new insights and understanding into their situation and guiding them with proper tools to move forward, achieving their goals and dreams. It is this foundation of strong values that brings a unique, transparent model of counseling to the therapist's office.
Theravive is an emerging leader in connecting individuals and families to licensed and professional therapists, counselors, and psychologists who uphold sound values in their practice.
###